Tags
Pelican Bay State Prison
Tag: Pelican Bay State Prison
This is a summarized version of a letter I sent to Mike Stainer, director of Adult Institutions, July 28, 2014, in order to address the long standing U.S. constitutional violations at CCI-Tehachapi and bring this prison under the current SHU standards forthwith. My purpose is to establish monthly meetings between CCI-Tehachapi officials and the four prisoner negotiators who shall speak on behalf of the Tehachapi SHU prisoner class.
The Ad Seg unit at DVI has to be one of the worst in CDCr. It's filthy and fundamentally used as a warehouse for prisoners. The Step Down Program (SDP) committee is a complete sham at DVI and has been conducting unauthorized SDP committee hearings on prisoners from March 2013 to the present – 17 months of illegally validating men to indeterminate SHU sentences.
At first glance the question, What is solitary confinement? appears to be rhetorical, if not insulting, but you would be surprised, if not incredulous, how many prison rights activists are at a loss when I pose it to them. Even more perplexing, many prisoners are only able to provide the standard but antiquated response, which is: a prisoner in a cell behind a solid door, in which he/she is isolated from other prisoners and human contact.
CDCR deliberately lied about their implementation of the Security Threat Group Step Down Program sanctioned by Gov. Jerry Brown. Gov. Brown and CDCr administrators are currently violating our United States constitutional rights, the California Code of Regulations and other rules, laws, policies and standards with the intent of breaking down and destroying men and women prisoners, family bonds and moral ethics here in California.
How can we the people of this nation and world end the suffering of countless men and women held inside man-made, manufactured torture chambers called solitary confinement? Can we call on the humanity of this nation and world to lend their voice, their time, their strength and heart, their money toward ending torture in Amerika? I'm just asking.
It has been a few months since my release from 20 years of solitary confinement at Pelican Bay State Prison (SHU) to Step 5 of the Step Down Program (SDP). I thought I should pen this communique with an update on my travels from one place to another – the new location, experience, encounters and situations – as everything has unfolded.
Robert Fuentes was an award-winning poet and essayist. PEN America awarded him the Dawson Prize in fiction in the 2010 Prison Writing Contest for a piece titled "Lessons," which begins: "Well, I originally contemplated about trying to sugarcoat what I had to say; but in the end, I arrived to the conclusion that it was best to not mince words and to just say things as they are … prison life is fucked up."
This place is worse than Pelican Bay State Prison in so many ways. The DRB (Departmental Review Board) lies to the public. They are playing CDCR prison politics as to who they are allowing to go directly to the general population (GP) and who is placed in Steps 1-4.
Police officers in Ferguson, whose sole duty is to protect and serve, are seen using dogs, tear gas and now military grade weapons to suppress any peaceful protest and public outcry. This really hits home to those who can relate to being targets of police brutality, where in essence police departments have become judge, jury and executioner, getting away with murder time and time again.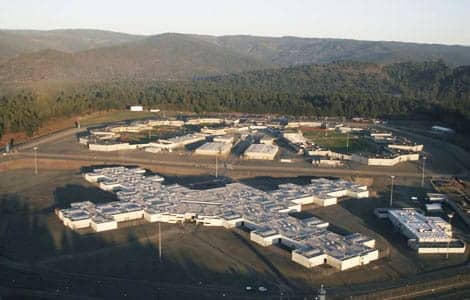 On May 1, 2014, we, California inmates who have been in solitary confinement for long periods of time, co-signed a letter addressed to the California Senate and Assembly expressing our grave concerns with Sen. Hancock's SB 892. We wish to follow up on our previous letter, as SB 892 has now been approved by the Senate and is being considered in the Assembly.
A year ago on July 8, over 30,000 people inside California prisons began a hunger strike to bring an end to the state's use of indefinite solitary confinement. On the one-year anniversary of the largest prisoner hunger strike in California history, the Center for Human Rights and Constitutional Law today is filing a lawsuit charging CDCR with illegally refusing to publicly disclose information, data and studies regarding its solitary confinement rules, policies and practices.
Men at Calipatria on general population yards A, B and C can show the same courage as the hunger strikers, who are honored around the world, by pledging to respect the Agreement to End Hostilities and stop all fighting and riots between racial groups. The Agreement must continue to hold within all California prisons and unity needs to spread across the state. Only then can justice be won.
On June 2, a federal judge allowed hundreds of California prisoners to join a lawsuit challenging prolonged solitary confinement in California prisons when she granted the case class action status. Class certification allows the case to include all prisoners who are serving indefinite SHU terms as a result of gang validation who have not been placed in a new step-down program.
I was validated on the mere basis of my New Afrikan revolutionary beliefs and political activities, expediently defined and treated as "gang activity." I was literally told that my political writings were in the hands of others and would I consider not writing such because of their "concerns." Naturally I refused to conform to their illegal requests, but a clear message was delivered to me: CDCR prefers that prisoners not evolve politically but to remain gang oriented inmates.
We are writing to offer our position on the two bills pending before the Assembly and the Senate – SB 892 and AB 1652 – dealing with the solitary confinement and gang validation policies of the California Department of Corrections and Rehabilitation (CDCR). The narrower and more focused (and less costly) AB 1652 would far better serve the public safety, prison security and the humane treatment of prisoners.
I am one of the hunger strike representatives from Pelican Bay State Prison. I along with my family are also part of the working class people of America. As a young boy, I'd watch my parents in their daily struggles. Even now, while I'm in prison, my wife and children are part of the daily grind that is the work force!
California prisoners, who suspended their 2013 hunger strike, the largest such strike in history, after two legislative leaders promised bills addressing the strikers' demands, are now opposing one of those bills. Sen. Loni Hancock's Senate Bill 892 would give prison regulations on "gang validation" and the new step-down program the force of law. And it would leave California with the largest population of prisoners in solitary confinement of any country in the world or state in the United States at enormous cost to the taxpayers.
Two letters from Arturo Castellanos, one of the four main SHU reps at Pelican Bay State Prison: March 3, 2014 – I'm writing this brief article about the positive outcomes during our meetings with Sacramento and PBSP officials since the end of our last hunger strike. March 23, 2014 – I write this to update you on the positive cooperation we received from this new administration and on the Departmental Review Board hearings.
Following a mass hunger strike by prisoners in California last year, some state legislators promised to reform the use of Security Housing Units (SHU). This week, Assembly Bill 1652, passed the Assembly Public Safety Committee. It now heads to the Assembly Appropriations Committee. If the bill becomes law, prisoners would only be sent to SHU for specific serious rules violations that come with determinate SHU sentences.
Roughly 80,000 people are held in solitary in the United States on any given day, according to the Bureau of Justice Statistics, in many cases for minor violations of prison rules (or no violation at all – ed.). Much of the momentum in the movement to reform the use of solitary confinement in the United States comes from the work of prisoners themselves.