Tags
Pelican Bay State Prison
Tag: Pelican Bay State Prison
Police officers in Ferguson, whose sole duty is to protect and serve, are seen using dogs, tear gas and now military grade weapons to suppress any peaceful protest and public outcry. This really hits home to those who can relate to being targets of police brutality, where in essence police departments have become judge, jury and executioner, getting away with murder time and time again.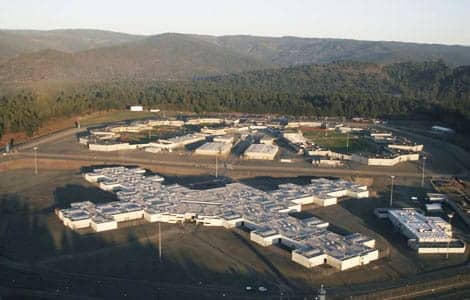 On May 1, 2014, we, California inmates who have been in solitary confinement for long periods of time, co-signed a letter addressed to the California Senate and Assembly expressing our grave concerns with Sen. Hancock's SB 892. We wish to follow up on our previous letter, as SB 892 has now been approved by the Senate and is being considered in the Assembly.
A year ago on July 8, over 30,000 people inside California prisons began a hunger strike to bring an end to the state's use of indefinite solitary confinement. On the one-year anniversary of the largest prisoner hunger strike in California history, the Center for Human Rights and Constitutional Law today is filing a lawsuit charging CDCR with illegally refusing to publicly disclose information, data and studies regarding its solitary confinement rules, policies and practices.
Men at Calipatria on general population yards A, B and C can show the same courage as the hunger strikers, who are honored around the world, by pledging to respect the Agreement to End Hostilities and stop all fighting and riots between racial groups. The Agreement must continue to hold within all California prisons and unity needs to spread across the state. Only then can justice be won.
On June 2, a federal judge allowed hundreds of California prisoners to join a lawsuit challenging prolonged solitary confinement in California prisons when she granted the case class action status. Class certification allows the case to include all prisoners who are serving indefinite SHU terms as a result of gang validation who have not been placed in a new step-down program.
I was validated on the mere basis of my New Afrikan revolutionary beliefs and political activities, expediently defined and treated as "gang activity." I was literally told that my political writings were in the hands of others and would I consider not writing such because of their "concerns." Naturally I refused to conform to their illegal requests, but a clear message was delivered to me: CDCR prefers that prisoners not evolve politically but to remain gang oriented inmates.
We are writing to offer our position on the two bills pending before the Assembly and the Senate – SB 892 and AB 1652 – dealing with the solitary confinement and gang validation policies of the California Department of Corrections and Rehabilitation (CDCR). The narrower and more focused (and less costly) AB 1652 would far better serve the public safety, prison security and the humane treatment of prisoners.
I am one of the hunger strike representatives from Pelican Bay State Prison. I along with my family are also part of the working class people of America. As a young boy, I'd watch my parents in their daily struggles. Even now, while I'm in prison, my wife and children are part of the daily grind that is the work force!
California prisoners, who suspended their 2013 hunger strike, the largest such strike in history, after two legislative leaders promised bills addressing the strikers' demands, are now opposing one of those bills. Sen. Loni Hancock's Senate Bill 892 would give prison regulations on "gang validation" and the new step-down program the force of law. And it would leave California with the largest population of prisoners in solitary confinement of any country in the world or state in the United States at enormous cost to the taxpayers.
Two letters from Arturo Castellanos, one of the four main SHU reps at Pelican Bay State Prison: March 3, 2014 – I'm writing this brief article about the positive outcomes during our meetings with Sacramento and PBSP officials since the end of our last hunger strike. March 23, 2014 – I write this to update you on the positive cooperation we received from this new administration and on the Departmental Review Board hearings.
Following a mass hunger strike by prisoners in California last year, some state legislators promised to reform the use of Security Housing Units (SHU). This week, Assembly Bill 1652, passed the Assembly Public Safety Committee. It now heads to the Assembly Appropriations Committee. If the bill becomes law, prisoners would only be sent to SHU for specific serious rules violations that come with determinate SHU sentences.
Roughly 80,000 people are held in solitary in the United States on any given day, according to the Bureau of Justice Statistics, in many cases for minor violations of prison rules (or no violation at all – ed.). Much of the momentum in the movement to reform the use of solitary confinement in the United States comes from the work of prisoners themselves.
Know your enemy from your friend. On March 10, not too far from Pelican Bay State Prison, a 6.9 earthquake struck in Eureka and the powerful vibration was felt miles around. At that moment my thoughts began racing and the thought which prevailed was this: "If these haphazardly-designed concrete slabs began collapsing, we'd all be in the same damn boat – crushed dead."
I'm reaching out to inform you all that I finally finished my book, "Condemned." This book isn't just about me or about what happened to these men after a prison uprising. It's about all of us. What happened to me can happen to you. Especially if you are poor. Especially if you are a minority. Especially if you are alone ... or at least feel that you're alone.
This is a glimpse into torture by prison staff, using any means available, of which solitary confinement at Pelican Bay State Prison in California is only a reflection of the inhumane treatment and clear U.S. constitutional violations of our First, Fifth, Eighth and 14th Amendment rights that prisoners in solitary everywhere are subjected to.
There are hundreds of prisoners who have been falsely validated as members or associates of prison gangs that can viscerally relate to my experience, from living life as an outlaw in society to being prosecuted and convicted to prison, only to be persecuted while in prison, fundamentally for educating oneself by trying to heighten one's sense of cultural and social awareness.
This is our banned testimony: There is no reason California can't run very high security prisons that allow prisoners held in segregation to have contact visits with family, phone calls to family and friends, educational and rehabilitation programs, more out-of-cell time, cells with windows, recreational yards that allow for small groups to recreate together and see the outside world: in short, segregation from the general population, but not torture or dehumanization. It's time for California to do the right thing. It's time for the legislature to enact meaningful reforms.
Tomorrow, California lawmakers will hold a hearing about the use of solitary confinement inside its state prison system. February marks seven months since people incarcerated throughout California embarked on the mass hunger strike that has drawn legislative attention to prison conditions. The CDCR released new proposed regulations around its gang policies, and it points to changes already made. Accounts from former hunger strikers suggest that change is slow in coming.
The First Amendment Campaign will serve as an "oversight committee" responding to any and all potential First Amendment constitutional violations, as predicated upon the concrete material facts presented to our subsidiary teams focusing on investigation, research, propaganda and community relations and community defense. Through these teams the oversight committee will serve as the "brain trust" by coordinating the logistics for appropriate action regarding actual First Amendment constitutional violations.
The Pelican Bay Human Rights Movement wrote 40 supplemental demands to detail what prisoners are entitled to and need to have re-instated. In responding to the California Department of Corrections and Rehabilitaion's response to our 40 supplemental demands, I would like to get into the actual details of what the CDCr is and is not saying in response to prisoners.