Tags
Smith Rafael Film Center
Tag: Smith Rafael Film Center
This Maafa Commemoration Month we continue to lift "A Love Supreme" as we organize a defense against state violence. Congratulations to Professor Aaliyah Dunn-Salahuddin, whose community vigil and program honored the lives of the Bayview Hunters Point revolutionaries killed 50 years ago when the community rose up after SFPD killed Matthew "Peanut" Johnson and more recently when the community turned out after SFPD killed Mario Woods.
"Listen to Me Marlon" is a documentary film by Stevan Riley that takes a candid look at the life, activism and work of the legendary, charismatic and mercurial film icon Marlon Brando, whose career spanned five decades. The late Brando narrates the film exclusively with sound taken from hundreds of hours of audio that he himself recorded privately over the course of 40 years.
Sunday, Oct. 12, marks our 19th Annual Maafa Commemoration. This is a time when we gather to remember our African ancestors, especially those who endured the transatlantic slave trade or the Middle Passage, the Black Holocaust. It is a time for Pan Africans to gather and celebrate life and recommit ourselves to the work of liberation: spiritual, psychological, economic and political.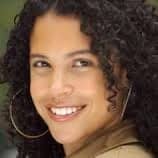 It is one thing when there is racial ambiguity based on systemic commodification of one's people; it's another when the questions stem from an omission or purposeful lie, which is the case when little Lacey Schwartz was born. Lacey, who is accepted into the clan, notices as did others her darker skin and curly hair, yet says nothing. Perhaps upper class Woodstock, New York, is a town without many Black people.
October is Maafa Commemoration Month. The term Maafa refers to the Black Holocaust, that period when African people were stolen and traded in the greatest, most widespread cooperative economic venture to date, which resulted in the displacement of human beings as commodities. The Kiswahili term Maafa extends that definition of loss and trauma, that is, PTSD or post-traumatic slave syndrome – the flashbacks, both conscious and unconscious, reoccurring instances of the atrocities 150 years after the end of slavery which have direct association to the brutality of chattel slavery.