by JR Valrey, Black New World Media
The COVID-19 pandemic shelter in place "has been a whirlwind of ups and downs, highs and lows, peaks and valleys. But I am still standing. COVID has thrown curve balls, fast balls and daggers. So I'd say we are a tree by the water and our roots run deep. So we are here and have persevered and are making it through the pandemic. Business has changed and we've adapted. Since Voodoo Love has only been open a short time, I cannot attest to better or worse, since we have only been open during the worst. We only had a few weeks before COVID," said Eva Morris, the owner of Voodoo Love Restaurant, which is categorized as a Louisiana contemporary restaurant serving Creole classics in San Francisco.
"The location we are currently operating out of at 303 Second St., has a giant patio. Presuming we are able to meet the SF Health Department, CDC and state regulations, we plan to offer people a socially safe dining experience as long as safely possible. We do understand the impact of the pandemic, and for us, it's about offering people insight to the new normal. We are in this together."
It has been reported in the mainstream media that a third of Black brick and mortar businesses nationwide are expected not to survive the indefinite status of the shelter in place orders, yet Voodoo Love is just opening, and it's one of the participants in the much anticipated Black Restaurant Week coming to the Bay Area Aug. 21-28, 2020.
"During Black Restaurant Week, the community is able to visit any of our participating restaurants to receive menu specials during the week. We are also playing BINGO. Simply dine at five restaurants, send us your receipts, and you have a chance to win a prize. The week really becomes a fun time to celebrate businesses in the community, and the restaurants are being super creative with their engagement," said Falayn Ferrell, co-founder and managing partner of operations for Black Restaurant Week.
"Kingston 11, for example, is hosting a tailgate experience during Black Restaurant Week on Aug. 29, where you can order your food at their takeout window and enjoy it in their parking lot."
Nothing will stop the creativity of the internationally known Bay Area, which has historically always marched to its own beat, politically, culturally, economically, technologically and more in comparison to the rest of the United States. Civil unrest, wars and disasters have not made the Bay miss a beat. Neither will COVID-19.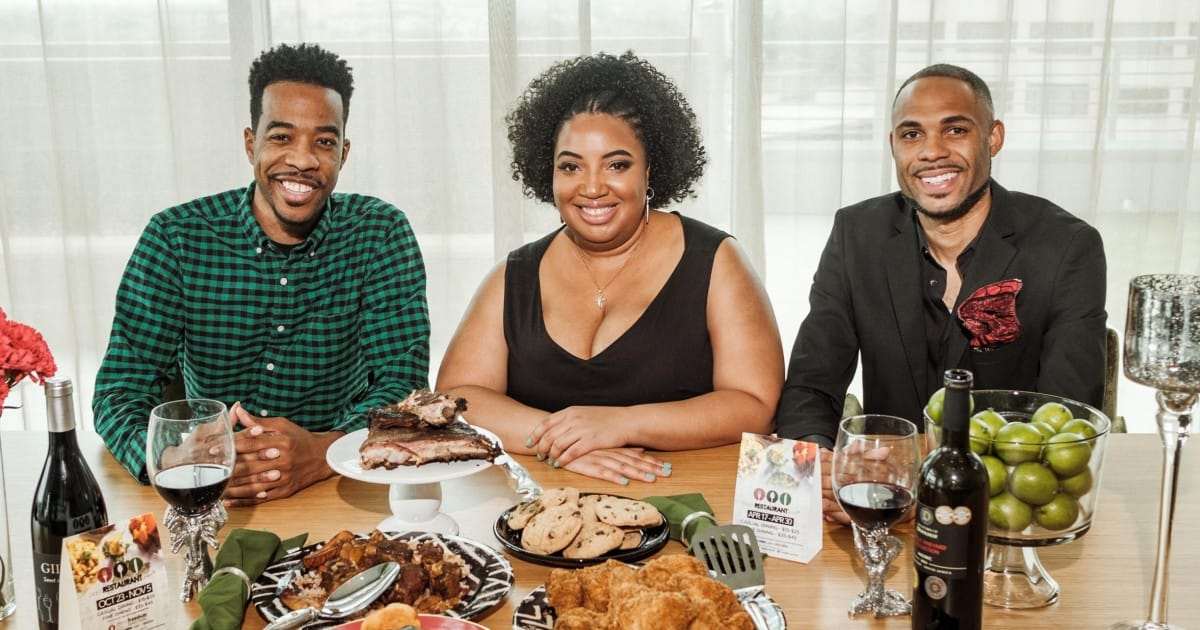 "I'm excited. This is completely mind blowing. I can't wait to show off the food and sorcery that is Voodoo Love. We are so excited to put some dope food and fun stuff in front of all the participants. Be ready to be wowed!" said Eva Morris owner of Voodoo Love.
Darwin and the rap group Mobb Deep both taught "Survival of the Fittest." Or to put it another way, Black businesses and the Black consumer base have to adapt to the new norm or our small businesses will die. Creativity, innovation, teamwork and courage are key all of the time, but particularly in this pandemic period.
"Black Restaurant Week started in 2016 in Houston, Texas. Warren Luckett, the founder, saw a lack of diversity in culinary experiences in Houston and thought this was a great way to showcase the Black culinary industry as well as help the local economy. We created a platform with the foundation of a restaurant week, supporting African American, African and Caribbean cuisine," said Falayn Ferrell, co-founder and managing partner of operations.
One of the ways to participate in battling unemployment without being a protester on the front line is to buy Black often and support Black businesses that hire Black people and support Black community initiatives. 
"The main inspiration was to support small Black-owned businesses in the culinary industry. When you view most restaurant weeks, businesses in our community don't have the business model to participate. They also lack the same amount of capital to promote citywide marketing campaigns on their own. As an organization, we saw the power in creating a cooperative economics model that allows us to incorporate a variety of small businesses and showcase them as one, to the community.
"We then opened the model up to host live events to showcase the full range of the Black culinary industry. We host culinary showcases for caterers, bartending competitions, food truck festivals and business development panels. Since our start in 2016, we have expanded across the nation.
The Black community of the Bay Area, just like around the nation, is sorely missing its live music and its restaurants. So Black Restaurant Week is the blessing that the family or the crew has been waiting for, to get out and be social.
"Due to COVID we had to cancel all our live culinary events this year. We have been able to host them virtually to continue our mission of showcasing talent in the Black culinary community. Currently we are hosting our Power of the Palate National Cocktail Competition in partnership with Makers Mark. We have 16 of the best Black bartenders from across the nation battling weekly for a chance to win a grand prize of $5,000," explained Falayn Ferrell.
"We also have created more marketing collateral to help restaurants engage their community during the Black Restaurant Week campaign. That includes Black Restaurant Week tamper evidence labels for them to use on all their delivery and takeout orders during the week.
"Also we invested in turning our website into a business directory platform. We are collecting more data from restaurants when they register to help you know what delivery platforms they offer and their business hours of operation. We wanted to make sure our website was a resource for the community even after the campaign ended for the week," she added.
One of the ways to participate in battling unemployment without being a protester on the front line is to buy Black often and support Black businesses that hire Black people and support Black community initiatives.
"If a restaurant, food truck or bakery is interested in participating in Black Restaurant Week, they can visit the Culinary Registration page on https://blackrestaurantweeks.com/ and select Bay Area. Simply fill out the form, and then we will contact the participant to get their menu special for the week and send them Black Restaurant Week marketing collateral. It's a simple four-step process to register," said Falayn Ferrell.
If you are interested in any way, there's more information here: https://blackrestaurantweeks.com/; select Bay Area.
SF Bay View Oakland Bureau Chief JR Valrey, journalist, author, filmmaker and founder of the Black New World Journalists Society, can be reached at blockreportradio@gmail.com or on Facebook. Visit www.youtube.com/blockreporttv.