Each year, it is important to revisit this historic classic speech by the powerful orator, Frederick Douglass, delivered in 1852, stating, "This Fourth of July is yours, not mine. … You may rejoice, I must mourn." Listen to James Earl Jones reading the speech. In the San Francisco Bay Area, Michael Lange and James Brooks with Angela Wellman's Oakland Public Conservatory would perform the work with jazz artists.
"Dr. Mutulu Is Welcome Here" is the title of the campaign and the program Malcolm X Grassroots Movement hosted Easter Sunday, Resurrection Day, in Oakland. As we walked into Sole Space, a venue that also sells shoes and art and is a part of the corner building that houses Oakstop, we were invited to pose with a photo of Dr. Shakur. Mama Ayanna, seated at the door, welcomes and greets comrades and friends of friends as other members of MXGM host the program.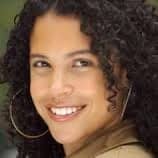 It is one thing when there is racial ambiguity based on systemic commodification of one's people; it's another when the questions stem from an omission or purposeful lie, which is the case when little Lacey Schwartz was born. Lacey, who is accepted into the clan, notices as did others her darker skin and curly hair, yet says nothing. Perhaps upper class Woodstock, New York, is a town without many Black people.
The Glide Memorial Church family worked wonders at the celebration of San Francisco native Maya Angelou's life that she requested before she died. They juxtaposed carefully chosen visual moments with prerecorded Maya moments, which made her presence so palatable that the sanctuary lights came under the control of Spirit Maya and played with our collective vision – the room almost dark and the lights flickering off and on.
I am recovering from a huge blow – my computer was taken along with other personal irreplaceable items. We stopped by Loon Point to visit the shore before driving back to the San Francisco Bay Area Jan. 30. It was early, we'd just finished our first session of the Winter Quarter. We left our luggage in view in our cohort's car. In Oakland, we'd not have done that, but somehow the seashore, mountains and quiet terrain deceptively seduced us.
I would like to wish all the fathers a blessed and happy Fathers' Day 2012. It is a hard time to be a parent of a youngster, not to mention an adolescent or youth. The challenges are great, in direct proportion to the rewards. I'd like to congratulate the young fathers who are stepping up and participating in their children's lives, especially when society equates parenting with one's largess or paycheck.
Women's History Month and the 100th Anniversary of International Women's Day March 8, 2011 – what a great month to toast the New Year. The name itself is an action, a call to action: MARCH – Move!