In this second part of Nube's interview with Minister King X we learn how he found his own way through his unfolding Artivism to using art to bring the message in the struggle for true freedom.
Celebrating the 10th anniversary of the first of three California Hunger Strikes, Bay View Editor Nube Brown interviews Paul Redd and Kubwa Jitu, captured and labeled the worst of the worst, sharing a combined 66 plus years total in solitary confinement, and revealing their humanity to be the Best of the Best.
An update of this 10th anniversary of the California Prisoner Hunger Strikes from PHSS shows that the Five Core Demands are yet unmet by CDCr as prescribed by the Asker v. Governor of California settlement agreement thereby adding another year of court supervision.
"Settle your quarrels, come together, understand the reality of our situation, understand that fascism is already here, that people are dying who could be saved, that generations more will die or live poor butchered half-lives if you fail to act. Do what must be done, discover your humanity and your love of Revolution. Pass on the torch. Join us, give your life for the people." – George Jackson
As always, allow us to begin by paying our respects to the families who lost their loved ones during the historic California hunger strikes. Prior to the solidarity hunger strikes, the four principal negotiators, Sitawa Nantambu Jamaa, Arturo Castellanos, George Franco and Todd Ashker, found ourselves locked inside Pelican Bay SHU Short Corridor. There we would discuss the vision of effecting genuine change in CDCr's long term solitary confinement combined policies, prac­tices and conditions.
The Ashker decision was great, the five core demands are all good, but how come we are not writing our own regulations and attacking the "STG" scheme in totality? We know from its inception it was designed to isolate and entrap prisoners with the God given talent to awaken the prisoner class to the exploits of the system and provide those willing to organize for change with practical alternatives to prison enslavement.
CDCr has systemic and dysfunctional problems that run rampant statewide within California's prisons for both women and men which demand this California government to take immediate action and institute measures to effect genuine tangible changes throughout CDCr on all levels. The Prisoner Human Rights Movement Blue Print is essentially designed to deal with identifying and resolving primary contradictions by focusing on the various problems of CDCr's dysfunction.
Four years ago prisoners in California – led by those in the control units of Pelican Bay – organized a hunger strike to demand an end to the torturous conditions of solitary confinement. Two more strikes would follow, with over 30,000 prisoners taking united action in the summer of 2013 – both in isolation and in general population in nearly every California prison. Current prison organizing continues a historic legacy of struggle.
We prisoners need to prepare for a massive peaceful protest and work stoppage if prison officials don't change 1) The culture to which prisoners and their families are subjected: so much mental and physical torment; 2) End long term solitary confinement, as they promised; and 3) Implement our five core demands. Too many humans are suffering who don't need to be suffering.
Greetings of solidarity and respect to all similarly situated members of the prison class unified in our struggle to end long term solitary confinement and win related long overdue reforms to the broken California prison torture system! As one of the four principle prisoner class representatives, I am presenting this further update on where things stand with our human rights movement from my perspective.
On Dec. 9, 2014, I visited with Mr. Juan Méndez, the U.N. special rapporteur on torture, who is now an expert on our class action lawsuit to end solitary confinement torture here in California. Hopefully, it will have a ripple effect across the U.S. I gave him a living experience witnessed from its opening in late December 1989 to the present under its "snitch, parole or die" mass validation and indeterminate SHU torture classification and enhanced coerced debriefing.
We, under the union of the United KAGE Brothers, joined with the Prisoners Political Action Committee (PAC), welcome you to our communion. We aim to unite and unionize internationally the peace movement – under the Agreement to End Hostilities – as an ad campaign from prison to the street. As people of all colors, races, creeds, genders and sexualities, we stand in solidarity with the following pledge.
Some nine months after allowing certification of two classes in Ashker v. Brown, Judge Claudia Wilken issued her written order granting Plaintiffs' Motion for Leave to File a Supplementary Complaint on March 9, 2015. Pursuant to the order, a supplemental class of plaintiffs – those who've spent 10 years or more in Pelican Bay State Prison's SHU but have recently been transferred to other California SHUs – may proceed with their Eighth Amendment claims as class representatives.
Pelican Bay prisoners named as plaintiffs in a class action lawsuit against the use of solitary confinement in California gained an important victory yesterday. U.S. District Judge Claudia Wilken ruled in favor of a motion allowing prisoners who have been in solitary confinement for more than 10 years, but have been transferred out of Pelican Bay State Prison since the lawsuit was first filed, to remain eligible as class members in the case.
This memorandum is directed to the above CDCR administrators for the express purpose of respectfully reminding you about unresolved and continuing problematic issues relevant to our 2011-2014 Five Core and 40 Supplemental Demands and CDCR's Security Threat Group-Step Down Program (STG-SDP). I am requesting your attention and responsive dialogue addressing these issues.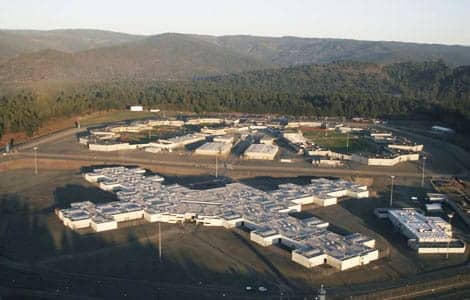 On May 1, 2014, we, California inmates who have been in solitary confinement for long periods of time, co-signed a letter addressed to the California Senate and Assembly expressing our grave concerns with Sen. Hancock's SB 892. We wish to follow up on our previous letter, as SB 892 has now been approved by the Senate and is being considered in the Assembly.
Our Five Core Demands of the hunger strikes have not been met. And we see that reform always equals revisionism, which means it's no change. The food has literally gotten worse, although for a month they attempted to adequately feed us. The medical care continues to be inadequate. The educational programs and privileges are not afforded, and prisoners are still made to suffer in these inhumane conditions, now familiar to us for years on end.
Roughly 80,000 people are held in solitary in the United States on any given day, according to the Bureau of Justice Statistics, in many cases for minor violations of prison rules (or no violation at all – ed.). Much of the momentum in the movement to reform the use of solitary confinement in the United States comes from the work of prisoners themselves.
The heart of our oppression – indefinite housing in SHU – remains fully intact and has yet to be ruptured. Our Plan B should focus solely on their sacred cow and work toward getting fixed dates for SHU placement. This is where our real struggle will be. Only when our future hunger strikes and work strikes are coupled with strong activism in our communities will we have a successful Plan B.
The CDCR is proposing new regulations on "security threat groups" or "gangs," which will be implemented after a regular public hearing, to be held on April 3. The Step Down Program, which CDCR has been executing as a pilot program, is apparently being added to CDCR's vast number of regulations. The implementation of the official Step Down Program comes while a second legislative hearing on Feb. 11 has been organized.