Tags
Individual accountability
Tag: Individual accountability
Celebrating the 10th anniversary of the first of three California Hunger Strikes, Bay View Editor Nube Brown interviews Paul Redd and Kubwa Jitu, captured and labeled the worst of the worst, sharing a combined 66 plus years total in solitary confinement, and revealing their humanity to be the Best of the Best.
Four years ago prisoners in California – led by those in the control units of Pelican Bay – organized a hunger strike to demand an end to the torturous conditions of solitary confinement. Two more strikes would follow, with over 30,000 prisoners taking united action in the summer of 2013 – both in isolation and in general population in nearly every California prison. Current prison organizing continues a historic legacy of struggle.
We prisoners need to prepare for a massive peaceful protest and work stoppage if prison officials don't change 1) The culture to which prisoners and their families are subjected: so much mental and physical torment; 2) End long term solitary confinement, as they promised; and 3) Implement our five core demands. Too many humans are suffering who don't need to be suffering.
On Aug. 28, 2014, I spoke with the Corcoran State Prison Step Down Program (SDP) facilitator who confirmed I was on the list to be transferred to Tehachapi (California Correctional Institution, or CCI) and that I would be stepped up a step – from Step 2 to Step 3 of the SDP. On Sept. 16, 2014, I was advanced up a step, to Step 3, so that's all good. But the big lie is that there is a functional Step 3 and 4 program at this prison.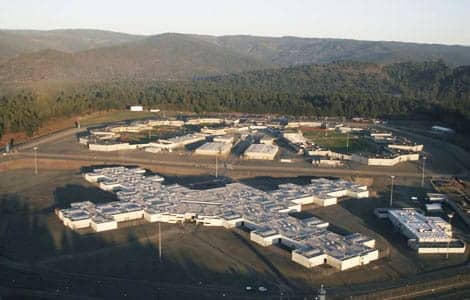 On May 1, 2014, we, California inmates who have been in solitary confinement for long periods of time, co-signed a letter addressed to the California Senate and Assembly expressing our grave concerns with Sen. Hancock's SB 892. We wish to follow up on our previous letter, as SB 892 has now been approved by the Senate and is being considered in the Assembly.
The CDCR is proposing new regulations on "security threat groups" or "gangs," which will be implemented after a regular public hearing, to be held on April 3. The Step Down Program, which CDCR has been executing as a pilot program, is apparently being added to CDCR's vast number of regulations. The implementation of the official Step Down Program comes while a second legislative hearing on Feb. 11 has been organized.
When the California prisoner hunger strike began, CDCR officials were repeatedly quoted telling the world that CDCR does not negotiate with prisoners. CDCR portrays the organizers as gang leaders – terrorists whose demands are unworthy of consideration. But on Thursday, Aug. 15, 2013, the warden at Calipatria State Prison did negotiate with prisoners in the Administration Segregation Unit.
Ask anyone who has ever been on a hunger strike; the process of intentionally starving oneself is a very painful ordeal. And yet, there are places on this planet where the idea of death is preferable to continuing down a path that offers no hope or relief from suffering. I live in such a place; I know.