Tags
Security Housing Units
Tag: Security Housing Units
In this powerful writing of a revolutionary history, education as foundation becomes glaringly obvious and unequivocally key to achieving true freedom.
No one is coming to save us or our loved ones. Soon we move from the terror and inequities of 2020 into undeniably more of the same in 2021, and we are reminded that change is upon us, and up to us to drive our unstoppable force of We the People to use the truth we hold in our gut to join our incarcerated brothers and sisters to end the oppression of control and modern day slavery.
After 16-plus years of a plightful but solid struggle, I was finally released from Pelikan Bay State Prison's Security Housing Unit (SHU) on Sept. 28, 2018. Good things happen to good people, so I'm simply saying that good, including prosperity, will continue to flow through the Bay View newspaper community. We are forever in your debt. Those of us who recognize a true friend and advocate of the Prisoner Lives Matter movement, we recognize you.
Few prisoners, if any, at San Quentin State Prison participated in what was reported to be the largest prisoner-led strike in United States history. There are many reasons for these prisoners' lack of involvement. Most of the men imprisoned at San Quentin were unaware of the strike and the groups involved with it like Jailhouse Lawyers Speak and the Bay Area National Prison Strike Solidarity Committee.
Don't miss the highly acclaimed play, 'Solitary Man: My Visit to Pelican Bay State Prison,' performed by Charlie Hinton and Fred Johnson. Fred and Charlie launched the new two-person version in September 2017 and return now, on Feb. 10 and 14, for two performances as benefits for the SF Bay View newspaper: Saturday, Feb. 10, 7:30 p.m., at ANSWER, 2969 Mission St., San Francisco and Wednesday, Feb. 14, 7 p.m., at Freedom Archives, 518 Valencia, San Francisco – Show the Bay View some love on Valentine's Day!
Aug. 19 at 11:00 a.m., courageous and loving folks in San Jose, Calif., joined with sister marches and rallies throughout the country in support of prisoners' human rights and amending the 13th. Their courage is found in the rejection of an institution so prevalent and insidious that any criticism can bring a mountain of ridicule and judgment. It is an institution shielded by a centuries old narrative that tells people, "They are not like us," and consequently, "they" are undeserving of our humanity.
"Prison abolition is different from penal abolition. We don't just want to get rid of the structures; we want to get rid of the whole system that functions to destroy people," said Ashanti Alston, Black Panther and penal abolitionist. POOR Magazine had the blessing of listening to Ashanti and many more freedom fighters at the 17th International Conference on Penal Abolition held in New Bedford, Mass.
Now, as the San Francisco Bay View newspaper's 40th birthday year comes to a close, is the time to bring up to date the historical sketch of our paper that I began with Part 1 in the January paper. Piles of old papers rest on my desk, waiting to be read once again – a banquet of stories and pictures of our lives, our hopes, our goals. Let me let you taste the flavor of the freedom we continue to fight for in the age of Trump.
I have been in the system over 30 years and was in the system when Yogi and George Jackson and the rest were all in the Adjustment Center, and the guards and George were killed in 1971. An entire generation has come and gone since then. Very few in the system today even know who they are. Nor do they know how bad conditions were back in the '60s and '70s, especially for Black and Brown people both in the system and out in the streets.
Here's where we are: Everyone who claims to be committed to the Agreement to End Hostilities needs to take care not to allow our beloved revolutionary giant Hugo "Yogi" Pinell's death to be just another tragic and senseless bullshit reactionary violent statistic. Stand firm collectively and denounce those actions that caused Yogi's death! This is a wake-up call to action!
No one is more knowledgeable about the lasting damage solitary confinement can cause than the tens of thousands of men, women and children experiencing it today. Building on the activism of these individuals, communities around the country are coming together to demand an end to long-term solitary confinement through public events and actions on the 23rd of each month in recognition of the 23 hours per day those in solitary confinement are confined to their cells.
When Ashker v. Brown (Governor of California) was filed as a class action in 2012, California held thousands of prisoners in solitary confinement, in Security Housing Units (SHU). In September 2015, the case was settled, and far-reaching reforms were ordered. These reforms are expected to dramatically reduce the number of prisoners currently detained in the SHU and limit the way SHU confinement is used going forward.
We as prisoners did not forfeit our citizenship when we came to prison or the laws which are designed to protect our basic human rights and dignity. The implementation and enforcement of the Anti-Terrorism and Effective Death Penalty Act was a clear procedural deprivation of our rights under the Fifth and 14th Amendments. The Fairness and Restoration Act 2015 is about restoring fairness and justice to those who were denied it.
Some nine months after allowing certification of two classes in Ashker v. Brown, Judge Claudia Wilken issued her written order granting Plaintiffs' Motion for Leave to File a Supplementary Complaint on March 9, 2015. Pursuant to the order, a supplemental class of plaintiffs – those who've spent 10 years or more in Pelican Bay State Prison's SHU but have recently been transferred to other California SHUs – may proceed with their Eighth Amendment claims as class representatives.
Pelican Bay prisoners named as plaintiffs in a class action lawsuit against the use of solitary confinement in California gained an important victory yesterday. U.S. District Judge Claudia Wilken ruled in favor of a motion allowing prisoners who have been in solitary confinement for more than 10 years, but have been transferred out of Pelican Bay State Prison since the lawsuit was first filed, to remain eligible as class members in the case.
A federal judge tentatively granted a motion by the Center for Constitutional Rights to file a supplementary complaint to its class action on behalf of hundreds of prisoners in prolonged solitary confinement at California's Pelican Bay prison. The supplementary complaint will cover prisoners recently transferred under the state's Step Down Program from solitary confinement at Pelican Bay to solitary confinement at the state prison at Tehachapi.
On Oct. 10, 2012, the Pelican Bay D-Short Corridor Collective, men from various cultural groups and walks of life, put into effect the historic "Agreement to End Hostilities," perhaps the single most significant "door to genuine freedom" opened in American society in recent human history. What makes it so significant is not simply its motive force but, more importantly, its true potential for our collective liberation as a society.
My message is not just to the men and women in these solitary holes. I myself am in one right now. My message is to the whole 2.5 million victims of mass incarceration and prison slavery. Everyone! All of us around the country, let's just shut down. Wherever you are, just stop working. If you are in solitary confinement, spread the word to those rotating in and out. When they try to lock up those who organize and lead the shutdowns in population, don't even give up.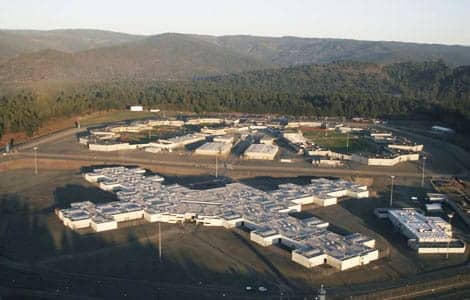 On May 1, 2014, we, California inmates who have been in solitary confinement for long periods of time, co-signed a letter addressed to the California Senate and Assembly expressing our grave concerns with Sen. Hancock's SB 892. We wish to follow up on our previous letter, as SB 892 has now been approved by the Senate and is being considered in the Assembly.
On July 8, 2013, 30,000 prisoners of the California prison system – and hundreds more across the United States – refused meals to take a stand about the conditions of prisoners in the various forms of solitary isolation – approximately 14,000 human beings in California alone. It was the third hunger strike in California in two years. Dozens of prisoners deprived themselves of solid food for 60 days. One prisoner died.