Leaving out of Pelican Bay solitary confinement torture prison facilities/units/cages for the first time on Jan. 23, 2015 – after arriving there Nov. 29, 1990 – I remember witnessing my first sunrise. It would be the first of many first time experiences of using my natural senses again after being buried alive in that concrete box deprived of the natural use of those senses for the last 25 years – a quarter century.
This photo of Hugo "Yogi" Pinell was taken in the New Folsom visiting room in early 2014, when he was first released from the Pelican Bay SHU. Derek Anderson says of this man who was a hero and role model to fellow prisoners, "He made it possible for us to walk with our heads held high in this wilderness."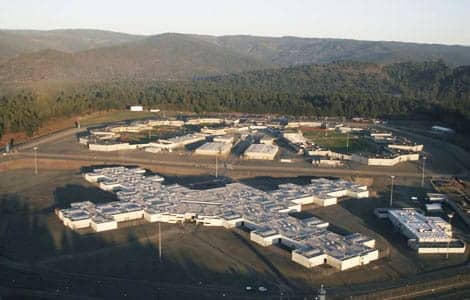 On May 1, 2014, we, California inmates who have been in solitary confinement for long periods of time, co-signed a letter addressed to the California Senate and Assembly expressing our grave concerns with Sen. Hancock's SB 892. We wish to follow up on our previous letter, as SB 892 has now been approved by the Senate and is being considered in the Assembly.
If the intention of the prison system is rehabilitation so when prisoners are released they do not return, then we surely must object to solitary confinement. If we believe in basic human rights and dignity for all human beings, then we surely must object to solitary confinement. If we object to Abu Ghraib and Guantanamo Bay, we surely must object to solitary confinement in the U.S.
Our struggle is one of resistance against that which has been forced upon us. The whole system conspired against New Afrikans, subjecting many of us to outright torture at the hands of those overseeing the prison industrial complex.
This spring, the news started going around that a hunger strike was being planned in the Security Housing Unit at California's Pelican Bay State Prison (PBSP). Prisoners at the SHU had apparently united across racial lines and promised to hungerstrike to the death if need be, starting on July 1.