by Sheryl Evans Davis, Executive Director, San Francisco Human Rights Commission
Many of us – of a certain age, that is – who grew up in the Black Baptist Church might remember having to memorize speeches for Black History Month, Easter, Mother's Day and other special occasions.
I have one poem that I learned when I was 8 or 9 years old. I called it "Dream Deferred," but it was actually Langston Hughes' "Harlem." The poem – which is said to have inspired the title for Lorraine Hansberry's "A Raisin the Sun" – has never left me. Something in me has been intrigued by the thought and impact of dreams on hold. The poem planted seeds of hope in my young soul and encouraged me to never stop dreaming.
Over the years, I have recited and shared that poem hundreds of times. I continue to be hopeful and have been fortunate to meet and work with others who also believe that change is possible, like Congressman John Lewis.
I had the opportunity to host Congressman Lewis and to introduce him to hundreds of youth in San Francisco. John Lewis shared wisdom and passion, and he never passed up the opportunity to encourage people to get into trouble: "Good trouble. Necessary trouble."
As I reflected on meeting Congressman Lewis and learning from someone who walked with Dr. Martin Luther King Jr., who never gave up on the dream, I began to think about other people who have and continue to work – advancing equity, dismantling systems of oppression, disrupting the status quo, remaining hopeful in the face of disappointment.
This push represents another Langston Hughes poem, "Dreams." In "Dreams," Hughes encourages us to hope, supposing that, without hope, we're like a broken-winged bird, unable to fly. We must not be broken by the inequities of life but must come together to address the challenges of today that bloomed from the seeds of injustices yesterday, to change the outcomes for tomorrow.
I am grateful for the leadership and hopefulness of Mayor London N. Breed and SF Board of Supervisors President Shamann Walton. In February 2021, Mayor Breed and President Walton announced the city's plan for reinvesting $120 million into San Francisco's African American community with the creation of a new citywide initiative, "The Dream Keeper Initiative," inspired by Langston Hughes's iconic collection of poems.
The initiative is a portfolio of funding investments, collaborations and projects focused on improving outcomes for the Black and African American community. This funding follows an extensive community and stakeholder engagement process led by the San Francisco Human Rights Commission.
Over several months, the Human Rights Commission hosted more than 50 community meetings where their ideas and concerns were shared. The funding allocations are based on those engagements as well as surveys, emails and additional meetings with coalitions, organizations and individuals.
This process has focused on the collaboration of multiple sides and views to co-create guidelines for implementation. Through this process, the Human Rights Commission has worked to address such contradicting views to the benefit of all sides. This process did not impose any predetermined strategy, ideology, values or the City's definition of success. We listened and worked together to co-author the recommendations outlined in this document.
While this initiative seeks to increase opportunities and to improve outcomes for the African American community, especially for our youth and future generations, we can't do this without first acknowledging the harm of the past, trying to repair its damage and, most importantly, utilizing a collaborative, community-led, multi-generational approach.
This multi-pronged approach explores new strategies and different methods of collaboration, centering Black voices and experiences and addressing the centuries of trauma that have impacted the outcomes of Black people. Data shows that Black San Franciscans are having the worst experiences across indicators – including health outcomes, the criminal justice system and academic achievement.
Attend the next initiative update meeting to learn about upcoming funding opportunities on March 30, 2021, at 5:30 p.m. Register in advance for this webinar here: https://zoom.us/webinar/register/WN_eRkaM7yZQUu5DD0Q4-VPnA.
Additionally, the share of Black people living in San Francisco has consistently declined since the 1970 census count. This investment recognizes the disproportionate harm that African Americans have experienced.
We must ensure that we are providing opportunities that help communities and families heal. The trauma of racism, poverty, discrimination and bias in the justice system takes its toll on people, physically, mentally and emotionally. This healing can be done through the arts with culturally affirming spaces and through therapy utilizing both traditional and new, innovative approaches.
Art and culture organizations are critical to sharing our story, affirming experiences and identity. We want to create space for these stories to be told through visual and performing arts, in a manner that celebrates, amplifies and documents the rich history, tradition and faith of the African American community. This includes the creativity and innovation of entrepreneurs and business owners.
Again, this approach is meant to be collaborative, providing room for community-led ideas and strategies. Through a variety of mini-grant programs, the community will have the opportunity to launch and develop programming that addresses community-identified needs for the Black community.
Those needs range from addressing the overrepresentation of African Americans in the criminal justice system and the underrepresentation in certain industries, including mental health, education and first responders, as well as a lack of business opportunities.
None of this works without a systems change. We cannot require accountability in the community while allowing City departments and agencies to fail at meeting the same high expectations. Our systems have neither valued nor adequately supported our community partners. Unrealistic metrics and reporting requirements have set programs up for failure and, more importantly, have failed the community. We can and must do better.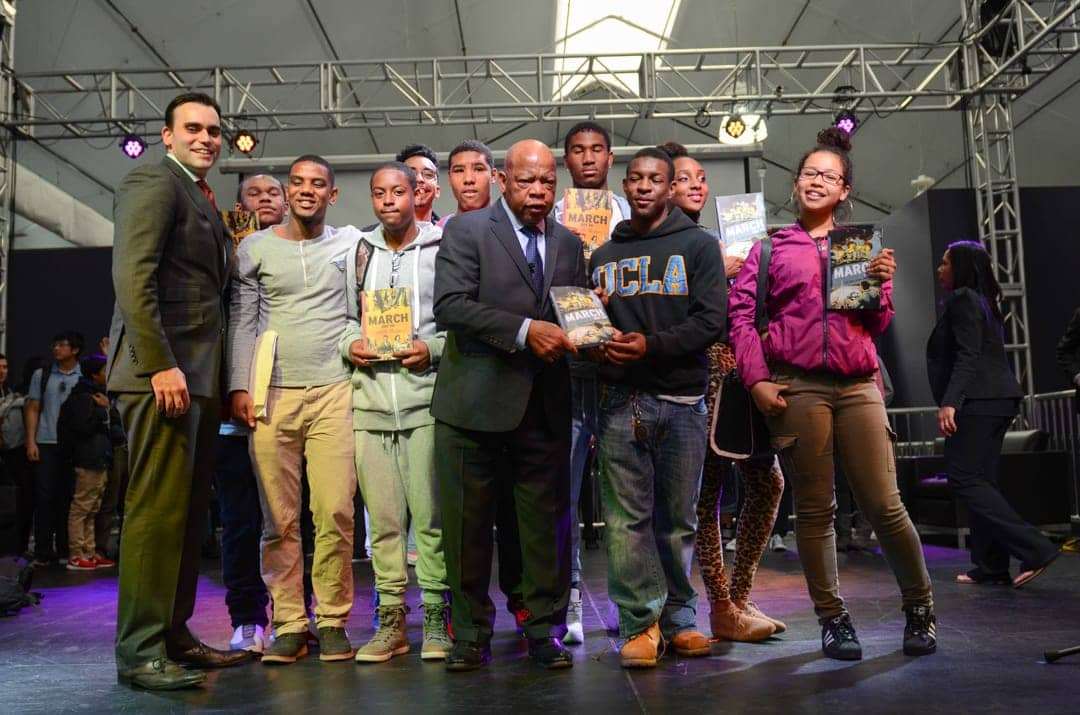 We plan to work with academic institutions like City College, University of San Francisco, University of California San Francisco and San Francisco State University to support community in the evaluation and assessment of programming and to inform the city on evidence-based practices as well as practice-based evidence.
Throughout the engagement process, the community requested greater accountability for existing City-funded organizations, as well as City departments. In particular, participants and survey respondents expressed frustration with a "baked" City process that seemingly rewards organizations with existing relationships, regardless of their performance or impact on community outcomes. Requested changes include:
Community oversight councils
Capacity building and strengthening
Dream Keeper Initiative allocations
$3.6 million for youth development and education supports
$2.1 million for arts and culture
$6.6 million for accountability and systems change work
$4.8 million for city employment pipelines and human infrastructure support
$6 million for workforce development and training pathways
$7 million for guaranteed income
$2 million for culturally affirming spaces
$3 million for business development and entrepreneur support
$14.9 million for health and wellbeing
$10 million for housing and homeownership
I am hopeful that this will be a meaningful and successful investment. I also know that there will be missteps and frustrations throughout the implementation process. As we celebrate the investment, we must be prepared to do the work. As the elders in the church would say, faith without works is dead. In other words, you have to do the work.
For more information on the process, read the initial report on community input: Investment of Funds to Support the Black Community in San Francisco.
Attend the next initiative update meeting to learn about upcoming funding opportunities on March 30, 2021, at 5:30 p.m. Register in advance for this webinar here: https://zoom.us/webinar/register/WN_eRkaM7yZQUu5DD0Q4-VPnA.
Sheryl Evans Davis is the director of San Francisco's Human Rights Commission. Director Davis is a Bay Area native and has worked her entire career with organizations that further the mission to restore opportunities, resources and rights to San Francisco's Black communities. She can be reached by email at Sheryl.Davis@sfgov.org.