by Carol Harvey, Treasure Island Report
Part one of a six-part series
Struck in the eyes
Toxic blasts struck two people in the face through an opening in a Treasure Island cleanup zone fence where workers were detonating World War II weapons and scanning for radioactive objects and soils. The two incidents happened this spring on former Naval Station Treasure Island, a San Francisco neighborhood isolated from the mainland in the middle of San Francisco Bay.
On March 24, 2021, a resident crossing a street within feet of an untethered tarp blowing open from a chain link fence surrounding a cleanup zone was hit in the eyes and mouth by a sudden powerful blast of an unknown substance that left red striations in their eyes and burning and swelling of their lips.
Their vision was affected for two months afterward. They worry about permanent damage to their sight.
Two weeks later, on April 14, a second person walked past the identical opening in the fence. The next day, they reported that their eyes and nose were itchy and runny.
Islais Place is now leasing brand new units!
100 apartments at 4840 Mission Street available for lease through DAHLIA San Francisco Housing Portal!
Households must have a minimum monthly income of two times the rent. Households must earn no more than the gross monthly income listed below:
Applications and more info available on DAHLIA San Francisco Housing Portal: housing.sfgov.org
The applications deadline is September 28th, 2023 at 5PM.
Applications must be submitted online at
housing.sfgov.org
from September 7 to September 28, 2023. For assistance, contact one of the housing counseling agencies listed at
housing.sfgov.org/housing-counselors
.
This property has some units with special features for mobility impaired or sensory impaired households. Several preferences apply; learn more at
housing.sfgov.org
.
Income and other restrictions apply. Section 8 welcome. Equal Housing Opportunity.
They wondered whether it could be "a delayed reaction to something on the island." This short video tells the entire story and shows the exact location of the two impacts.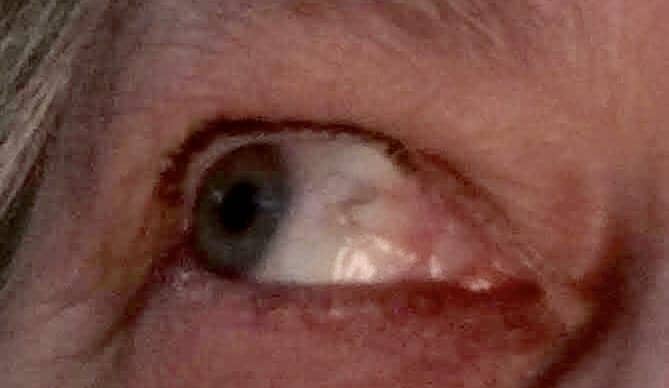 For three decades, Treasure Islanders have been at high risk from the Navy's unending discoveries and excavations of radioactive objects, chemicals, heavy metals and explosives in soil. Because these findings will continue into the unforeseeable future, developers cannot guarantee safety for future residents of San Francisco's ambitious new $6 billion development project – a last ditch attempt to ease San Francisco's housing crisis on a toxic former Naval base where 8,000 homes are planned for 20,000 new residents.
The Navy is about to remove the fence around the Westside Solid Waste Disposal Area, the last of five cleanup zones. However, it has only begun to address the presence of "emerging contaminants" – PFOs and PFOAs, toxic chemicals that attack the human immune system.
PFOs and PFOAs are ingredients of aerosolized fire-fighting foam the Navy used to train sailors to extinguish ship fires on Site 6, a remediation zone just northeast of the housing area where people live.
Engineering Controls (ECs): Distance, signs, fences – instructions not to dig in the dirt
On Feb. 8, 2021, the San Francisco Board of Supervisors held a hearing focused on safe remediation of radiation, chemicals and heavy metals from Treasure Island's residential area, Site 12.
In this short video, you can view District 6 Supervisor Matt Haney along with Supervisors Aaron Peskin and Dean Preston questioning whether the remediation is being conducted safely.
The Navy declined to accept an invitation to answer questions about the viability of its cleanup. My personal speculation is that the Navy is either arrogant or afraid.
Anthony Chu and Dr. Sheetal Singh, both of the California Department of Public Health, along with Julie Pettijohn from the State Environmental Protection Agency's Department of Toxic Substances Control (DTSC) verified that the island is radioactive.
These agency functionaries all made claims that islanders were safe. They echoed the Navy's insistence that "Engineering Controls" – distance, signs and fences – would protect residents from radiation inside cleanup zones.
During public comment, Eric Brooks, coordinator of Our City San Francisco, crystalized these statements, which he called "shocking."
"Dust does not respect fences. Water does not respect fences, and toxins move through dust and water. The idea that fences are going to protect anyone is ludicrous," he said.
Treasure Island toxins are making residents sick
During the public comment period, current and former Treasure Island residents described respiratory problems, neurological diseases, tumors, cancers, seizures, tremors, hair and tooth loss, birth defects and blood disorders caused by their short and long-term exposure to toxins while living on the island.
Advocates speaking on behalf of current residents, who fear eviction if they go public, described radiation burns, strokes, heart attacks, tumors, cancers, seizures, tremors, skin sores, crusty painful rashes, pustules, breaking bones, miscarriages, birth defects and blood disorders in the current population. In July, another longtime resident died.
BIP'd: Blown in place
Soon after 1988, when Congress ordered a nationwide base closure program, the Navy began remediating Treasure Island.
After 33 years, the Navy continues digging up lethal substances on Site 12, the San Francisco neighborhood that is home to a population of an estimated 1,300 to 1,800 residents – three-quarters of whom are people of color. Until the Navy fully remediates Site 12, they cannot turn over the entire island to the city for development.
The Navy's 2019 Post Construction Summary Report documents the 2004 discovery of a Japanese mortar in the Westside Solid Waste Disposal Area that stretches along the island's southwest shore.
Seventeen years later, in summer 2021, workers were still finding and BIPing Japanese mortars and MK II hand grenades.
On July 25, 2021, the San Francisco Bay View newspaper emailed the Navy asking why it was, "finding and detonating MK II hand grenades and 81 mm Japanese mortars in the Westside SWDA?"
R. Bill (William) Franklin, spokesperson for the Navy Base Realignment and Closure Office, provided the typical non-response: "No definitive historical data has been found that documents the disposal of these specific items at Treasure Island."
In answer to requests from the San Francisco Bay View newspaper for the exact detonation method, the Navy wrote: "Upon retrieving these items, the Navy followed approved work plans and procedures to render the items inert to ensure safe disposal."
The absence of a description of the "approved work plans and procedures" forced the speculation that Navy workers are either discharging the ordnance itself or wiring explosives to these weapons and blowing them up in place inside the toxic dump. Neighbors who live on Gateview Avenue, the street where the two people sustained blasts to the face by a propelled substance, reported hearing the explosions this summer.
The EPA's 200-foot directive
The Environmental Protection Agency's 200-foot directive was laid down in Code of Federal Regulations (CFR) Title 40, Part 300, under Section 5.1.1 – Resident Population Threat. Evaluators were directed to "evaluate the resident population threat" (only) if there was an area of "observed contamination within 200 feet" of a residence, school, daycare center or workplace.
The Navy has subjected Treasure Island residents to "immediate risk" in townhouses located well within the mandated 200-foot boundary. They have lived 5 to 10 feet from the four fenced-off tracts the Navy claims to have remediated. That includes the Navy's final cleanup zone, the Westside SWDA.
The residents are living ON THE RADIOLOGICAL SITE!
Said radiation researcher James Pepper: "200 feet is the safe distance, the boundary between a radiological site and both civilian residents and workers. There is no boundary at Treasure Island. The residents are living ON THE SITE!"
Fences that the Navy placed around cleanup zones appear to have been a contrivance to convince islanders the radiation is contained. In fact, toxins have been widespread in the soil throughout the neighborhoods for years. During the Feb. 8 hearing, Anthony Chu verified that in 2011 the California Department of Public Health conducted radiation scans along roads, and again this summer residents reported resumption of scans and excavations on streets and in yards.
Exploding weapons and radioactive dust
Because the Navy flouts the EPA's 200-foot directive and because its "Engineering Controls" have failed, the resident and a visitor were struck by one or a combination of the following substances carried on windblown dust:
Fragments of exploding weapons.
Shards of highly radioactive radium-226 foils, some of which were used as deck markers on ships.
Chemicals on dust.
Heavy metals: Lead, arsenic, mercury on dust.
Particles of plasticized tackifier sprayed on soil to anchor dust particles in Treasure Island's high winds.
The future children of Treasure Island
The Navy's 2019 Post Construction Summary Report blames "contractual limitations" – repeated depletion of funds – for the long delay in Westside SWDA cleanup. This year, however, the Navy seems to be fast tracking cleanup to speed redevelopment.
The Navy's years of failure to thoroughly clean radiation, chemicals, lead and unexploded ordnance from Treasure Island soil could put at risk anyone who buys a condo or rents an apartment in the new community that Lennar and other developers are constructing there. An inquisitive child could pick up a stray hand grenade from the ground and be struck by exploding shrapnel or receive radiation burns from a radioactive "treasure" they find.
"The biggest risk is for small children and pets, since they are close to the ground."
On Friday, Feb. 8, 2019, an island resident who has conducted deep research into Navy cleanup observed: "All radiation danger on TI is from "pinpoint sources [containing radium]" – that is, small radioactive objects, or just fragments of foils or discs. Many of these have been found at or near the surface, and the danger is that the smallest objects can be friable and break into particles or dust that can be inhaled or ingested.
"The biggest risk," he wrote, "is for small children and pets, since they are close to the ground. Kids have pica tendencies, put things into mouth, and older kids … can pick interesting objects up as keepsakes and handle them and keep dangerously close to skin." In fact, a teen told this reporter that they collected objects they found on the ground and saved them in a "treasure box."
"Lastly," the researcher continued, "since cancer from radium contamination usually takes many years to develop, it is infants and young kids who are most at risk – also because their cells are growing faster than adults."
On Feb. 25 and again on Aug. 13, 2021, the San Francisco Bay View newspaper published stories about 11-year-old Sam Johnson, a former Mariner Street resident, who is fighting an extremely aggressive tumor at the base of his brain called Diffuse Intrinsic Pontine Glioma (DIPG) for which there is no known cure.
Sam's dog Casey's death from large tumors after she dug in the dirt in the family's back yard may have foretold her young owner's glioma. Read the article here.
Contact with radiation could place any unsuspecting child or adult at immediate risk of dying in 30 hours. If they are lucky, they could sustain an injury, like the radiation burn an islander's doctor identified on their hand that made their fingers feel as if they were "on fire." In the best scenario, the potential "human receptor" would face the long-term danger of developing cancer.
It happened at Hunters Point
Precedent for this type of accident was set at Treasure Island's sister Naval Base, Superfund Site Hunters Point Shipyard. In September 2018, the San Francisco Chronicle published an article by Cynthia Dizikes and Jason Fagone headlined "Radioactive object found near homes at Hunters Point." It announced that "a highly radioactive object" was discovered "next to a housing area that has been declared safe and free of radioactive contamination for more than a decade.
Construction is moving forward rapidly on The Bristol, a high-end condo, looming over Treasure Island.
"The object – a radium deck marker about the size of a silver dollar, 1.5 inches across – was unearthed Tuesday on a grassy slope beneath a stretch of newly built condos, less than a foot below ground."
Fast-tracking Treasure Island cleanup and construction
Construction is moving forward rapidly on the former Naval base. At the top of Yerba Buena Island, The Bristol, a high-end condo shrouded in a silver-gray tarp, looms over Treasure Island.
On the flat land, orange sections of prefab units for veterans in the Swords to Plowshares program are being assembled dangerously close to the radiologically and chemically-contaminated 4.5 acre Westside SWDA that is still undergoing remediation.
Questions?
If current Islanders are at risk and becoming ill from radioactive objects, chemicals, heavy metals and explosives that constantly turn up in Treasure Island soil, how can future residents feel secure in their promised high-end condos, "affordable" freestanding homes, apartments or subsidized housing?
Can business owners guarantee safety for themselves and their employees? When the media first reports that a child picked up a radioactive object or a hand grenade from the ground on the redeveloped island, will workers, tourists and visitors continue to stream to this tourist spot in San Francisco Bay?
Carol Harvey is a San Francisco political journalist specializing in human rights and civil rights. She can be reached at carolharvey1111@gmail.com.