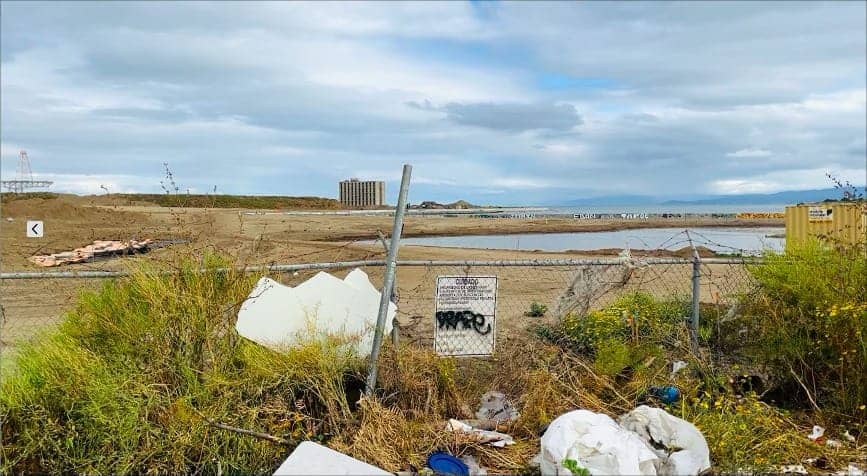 Community window on environmental exposures
by Dr. Ahimsa Porter Sumchai, Health and Environmental Science Editor
"Passage of Proposition P will tell the Navy, federal and state regulatory agencies San Franciscans want no compromise on health concerns for residents of the surrounding Bayview Hunters Point community and future residents and workers at the shipyard. Proponents note Bayview residents are afflicted with the highest levels of cancer, respiratory diseases and other illnesses in San Francisco," stated Proposition P regarding Hunters Point Shipyard remediation.
Proposition P was a non-binding declaration of policy in the San Francisco Voter Guide adopted as city policy by 86.4% of San Francisco voters on Nov. 7, 2000, calling for the Navy to allocate the money necessary to clean the site for unrestricted use.
Support for Prop. P was sparked by the fire that erupted on Aug. 14, 2000, at the Parcel E-2 industrial landfill that smoldered for weeks in the runup to the Nov. 7, 2000, municipal election. The landfill was known to contain radium dials and radioactive sandblast, drums of chlorine and irradiated animal carcasses, PCBs, dioxins, industrial waste and other health threatening pollutants 
"Community Acceptance" is one of nine major criteria under federal law that must be incorporated into the clean-up plan at a federal Superfund site. Proposition P put the citizenry of the city on record as demanding the shipyard be cleaned to the highest standard residential use. 
Islais Place is now leasing brand new units!
100 apartments at 4840 Mission Street available for lease through DAHLIA San Francisco Housing Portal!
Households must have a minimum monthly income of two times the rent. Households must earn no more than the gross monthly income listed below:
Applications and more info available on DAHLIA San Francisco Housing Portal: housing.sfgov.org
The applications deadline is September 28th, 2023 at 5PM.
Applications must be submitted online at
housing.sfgov.org
from September 7 to September 28, 2023. For assistance, contact one of the housing counseling agencies listed at
housing.sfgov.org/housing-counselors
.
This property has some units with special features for mobility impaired or sensory impaired households. Several preferences apply; learn more at
housing.sfgov.org
.
Income and other restrictions apply. Section 8 welcome. Equal Housing Opportunity.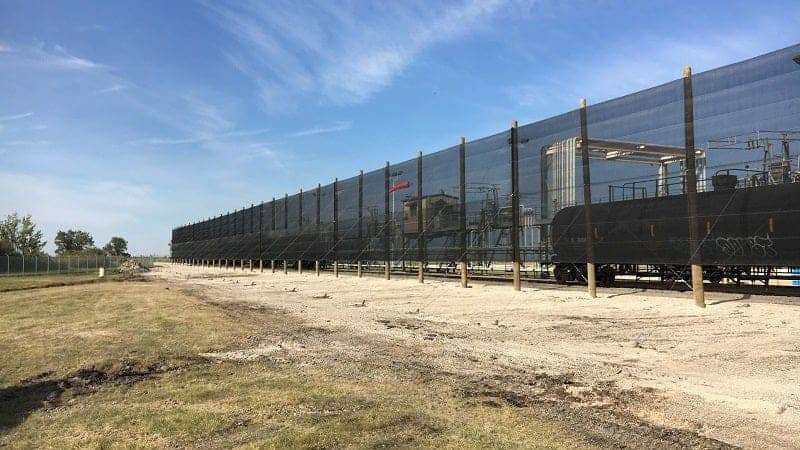 In March of 2000, the Navy proposed a $100 million clean up plan. Accurate estimates of clean up costs were over $300 million. The Navy proposed to save money and time by leaving significant contamination at the Superfund site and impede its thorough cleanup and development by using land use controls and deed restrictions that transfer future site liability to the City and County of San Francisco.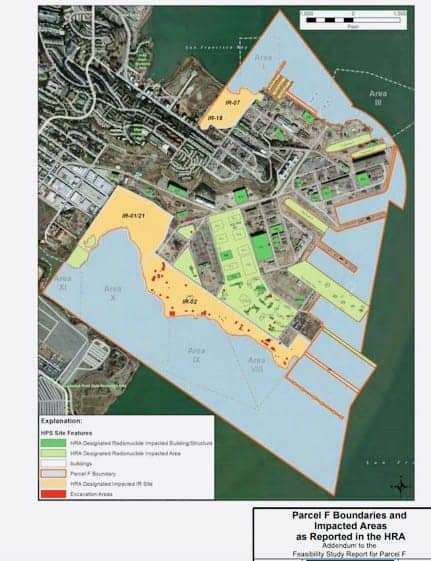 "The City is coming to consensus over the declaration that a healthy environment is a human right … Proposition P is an expression of San Francisco's rejection of the ongoing environmental racism being practiced by the Navy and the EPA in our community," stated Olin Webb, treasurer of the Proposition P Campaign and longtime Bayview Hunters Point resident.
In addition to galvanizing a mandate from the San Francisco electorate, Proposition P was supported by eight members of the SF Board of Supervisors, the San Francisco Democratic Party, Green Party and Republican Party along with a host of community leaders including Dr. George Davis, Marie Harrison, Espanola Jackson, Lynne Brown and Willie and Mary Ratcliff of the SF Bay View.
Authored by Arc Ecology Director Saul Bloom and led by the Community First Coalition Prop. P campaign treasurer Olin Webb, the Declaration of Policy became the first in the nation to codify clean-up standards at a military base on the National Priorities List.
In March of 2000, the Navy proposed a $100 million clean up plan – accurate estimates of clean up costs were over $300 million.
"We've shut down this polluter, but the problem remains the same: The Navy continues to disregard its responsibility for the environmental stewardship of the Hunters Point Shipyard. The reason the Navy's tenants keep violating the law is because they know the Navy doesn't care," said Saul Bloom, director of Arc Ecology.
Saul Bloom authored Proposition P and, in October of 2000, won a legal injunction that shut down Navy contractor Astoria Metals. Bloom documents in the legal journal The Verdict his exposure to cancer causing radioactive heavy metals at the Astoria Metals Drydock 4 site.
Additionally, Bloom led the remediation of Yosemite Slough and its listing as a federal Superfund site in 2016. Bloom died that year of a malignant glioma – a cruel and aggressive form of brain cancer proven in human and animal research to be induced by exposure to radioactive cancer-causing heavy metals. 
In a New York Times interview in December 2010, Bloom disclosed Arc Ecology had been shut down by Mayor Gavin Newsom after losing a large contract with the San Francisco Redevelopment Agency. Bloom believed it was the result of the nonprofit's analysis of health and environmental impacts of the shipyard project and "strong advocacy positions opposing the plan to transfer and develop state owned parklands and construct a bridge over sensitive wetlands at Yosemite Slough."
On Dec. 6, 2010, Arc Ecology filed a federal lawsuit against the San Francisco Redevelopment Agency, stating its advocacy work at the shipyard project was separate from its agency contract and that its free speech rights had been violated.
In "War's Remains: Slow Violence and the Urbanization of Military Bases in California," author Lindsey Dillon writes:
"Military bases are extremely polluted places, often contaminated with industrial wastes along with various chemical, biological and nuclear weapons of war. Today, many former bases are converted to civilian use, a process requiring extensive remediation. The reuse of military bases involves extracting toxic sediments along with the sedimented histories of war and military violence … Slow violence emphasizes the dispersed and slow moving forms of environmental disaster and toxic suffering that expand the spatialities and temporalities by which we understand environmental injustice."
Support for the fossil fuel industry almost doubled in 2021 to $697 billion and is expected to increase worldwide in 2022.
Quick dangerous dirty development is a global problem fostered by fossil fuel subsidies. In the era of climate change, the United States government spends $260 billion each year propping up the fossil fuel industry. Development driven by burning coal, gas and petroleum products is not sustainable and is being replaced by more expensive Greenfield development projects. Don't choose extinction: Watch the United Nations warning against fossil fuel subsidies issued by Velociraptor at dontchooseextinction.com/en.
The G20 has stalled its commitment to phase out fossil fuel subsidies despite the need for immediate action due to climate change. Indeed, support for the fossil fuel industry almost doubled in 2021 to $697 billion, slowing progress toward international climate goals according to the international Organization for Economic Cooperation and is expected to increase worldwide in 2022.
The dirty development of the Hunters Point Naval Shipyard endangers sensitive receptors adjacent to parcels where demolition, deconstruction, deep soil excavations, heavy equipment operations and dangerous remediation activities are being conducted by both the Navy and Master Developer Lennar/Five Point.
Sensitive receptors include residents in private homes and dense public housing, shoreline workers, children in playgrounds, schools and playgrounds nearby, churches, community centers, health care centers and commuters at transit centers half a mile downwind from these actions. Sensitive receptors also include ecosystems, state and federal endangered species like the Peregrine falcon and shoreline birds and mammals.
The Navy continues to conduct dangerous heavy equipment operations exposing neighbors and workers to radioactive fugitive dust emissions within feet of the western fence line that lacks basic, humane dust barriers required under State of California Proposition 65 law.
Dust spread at mining operations is critical. Mined stockpiles can become hazardous in windy conditions. Coal and sulfur dust and radiation contaminated soils can create huge clean up costs, neighbor complaints and environmental shutdowns. Installing wind fencing can help mitigate risks to human health and safety and mitigate loss of mined products and profits.
The Hunters Point Community Biomonitoring Program submitted to EPA Superfund Manager John Chesnutt, Navy BRAC Environmental Coordinator Derek Robinson and District 10 Supervisor Shamann Walton photos of wind fences used in the mining industry designed to prevent the environmental and economic impacts of dust exposure and mined product loss and reduce wind speeds around stockpiles. These knitted polyethylene wind fences are strong, resilient and ideal for fortifying the western boundary and shoreline at the shipyard's system of geographically connected Superfund sites.
Hunters Point residents obtain aerial drone surveillance video of Navy operations at the Parcel E-2 landfill and radiation contaminated shoreline
Hunters Point fence line resident/citizen scientists obtained drone aerial surveillance video of Navy operations at the heavily contaminated Parcel E-2 shoreline and landfill in September 2022. The video can be viewed on YouTube at https://youtu.be/3SYykyWmWSM.
Both residents have lived within 50 feet of the Revere Avenue and Fitch Street intersection for over 20 years in a "live-work" loft behind the Bayview Industrial Park. Both have undergone urinary biomonitoring screening detecting chemicals of concern in soils, landfill, air and groundwater documented to be present at the Hunters Point Naval Shipyard Federal Superfund System. A recent screening conducted on the resident who obtained the drone footage is seen here:
Under the leadership of D10 Representative Shamann Walton, the San Francisco Board of Supervisors is poised to take a giant step forward through passage of a proposed resolution to form a Hunters Point Shipyard Cleanup Oversight Committee.
While the establishment of a Hunters Point Shipyard Cleanup Oversight Committee as an ordinance creates a powerful body within San Francisco city government charged with scrutiny of the shipyard's remediation and development subject to the cities' Sunshine Ordinance, there remain two simple steps the City & County must take to protect the health, safety and legal interests of all stakeholders:
1) The San Francisco Board of Supervisors must codify Proposition P into law as an enforceable ordinance enacted by the electorate on Nov.7, 2000, a Declaration of Policy that the Hunters Point Naval Shipyard be cleaned up to the highest standard of reuse-residential development.
2) The San Francisco Board of Supervisors must stand in support of over 250 Hunters Point residents of the City and County, environmental and social justice activists, citizen scientists and former elected members in calling for reinstatement of the Hunters Point Shipyard Restoration Advisory Board.
SF Bay View Health and Environmental Science Editor Ahimsa Porter Sumchai, MD, PD, founder and principal investigator for the Hunters Point Community Biomonitoring Program, founding chair of the Hunters Point Naval Shipyard Restoration Advisory Board's Radiological Subcommittee and contributor to the 2005 Draft Historical Radiological Assessment, can be reached at AhimsaPorterSumchaiMD@Comcast.net. Dr. Sumchai is medical director of Golden State MD Health & Wellness, a UCSF and Stanford trained author and researcher, and a member of the UCSF Medical Alumni Association Board of Directors.