The Agreement to End Hostilities, envisioned and written by the Best of the Best, is perhaps the most powerful document to be created in the past 50 years, a testament to the power of unity, and today a Blueprint for the possibilities for humanity globally.
Juneteenth is a celebration of resilience, strength and beauty of Black people – and – a focus on our history and strengthening the momentum towards gaining freedom and dismantling new forms of slavery and anti-Black racism.
Support demands by CPF and the Prisoner Human Rights Movement that Gov. Newsom release all state prisoners who are medically fragile or over 60, starting with the authors of the Agreement to End Hostilities and followed by the remaining members of the Ashker Class Action Settlement.
On Dec. 14, 2018, families of prisoners and supporters traveled to Sacramento to rally in front of the California Department of Corrections and rehabilitation's (CDCr) headquarters against the CDCr-induced violence that many of their loved ones are experiencing. The next rally is Friday, Feb. 15, 1 p.m., in front of CDCr Headquarters, 1515 S St., Sacramento.
On April 21, I finally got to see Charlie Hinton's "Solitary Man" play at the Black Repertory Theater in Berkeley. It was so much more than a cultural experience. The play was gripping, emotional and real, with jazz trumpet sprinkled in. The panel powerfully reflected the layers of pain, survival and resistance in the prison movement. And the event, a benefit for the San Francisco Bay View, was a moving tribute to Mary and Willie Ratcliff's devotion to their invaluable newspaper.
California Department of Corrections and rehabilitation (CDCr) had been locking classes of prisoners up in solitary confinement since the '60s as part of CDCr's para-military low-intensity warfare, to break the minds and spirits of its subjects, California's prisoner class. CDCr's solitary confinement has two operating components: 1) punishing you and 2) physically and mentally destroying you.
I begin this six-month update on the activities of CDCR and the CCPOA with my utmost thankfulness and respect for the San Francisco Bay View. I thank your staff and readers for continuing to shine a bright light on the injustices that occur daily behind enemy lines, as it pertains to human beings who are marginalized as prisoners, defined as slaves by the 13th Amendment of the U.S. Constitution, but yet full citizens of this country! I have now been housed in Pelican Bay Level II SHU for six months, and the situation has not progressed but has rapidly deteriorated.
After the court order to shut down D-unit, CDCr administration has implemented a scheme to get around the court order by housing general population prisoners (Level II) in a SHU (Security Housing Unit) that is designed for maximum security and only allows for movement that is grossly restricted. The implementation of this scheme by CDCr and CCPOA [California Correctional Peace Officers Association] to refill these housing units, was only to receive the multi-millions of dollars Pelican Bay lost with its closure.
It is very important that you all clearly understand the depth of human torture to which I was subjected for 30-plus years by CDCr and CCPOA.* The torture was directed at me and similarly situated women and men prisoners held in Cali­fornia's solitary confinement locations throughout CDCr, with the approval and sanc­tioning of California governors, CDCr secretaries and directors, attorneys general, along with the California Legislature for the past 40 years.
The majority of employees at La Palma Correctional Center who work on Compound 3 fit the description of a Security Threat Group due to their unlawful conduct, but who investigates them or makes them answerable? Certainly not themselves. Yet I am being targeted for my work; a work that was created to build a constructive Humanity; while these prison officials are rewarded for work that assaults the very fabric that makes us human and seeks to destroy lives.
CDCr has systemic and dysfunctional problems that run rampant statewide within California's prisons for both women and men which demand this California government to take immediate action and institute measures to effect genuine tangible changes throughout CDCr on all levels. The Prisoner Human Rights Movement Blue Print is essentially designed to deal with identifying and resolving primary contradictions by focusing on the various problems of CDCr's dysfunction.
A federal jury in San Francisco awarded $25,000 in damages to Jesse Perez, who sued guards for trashing his cell in retaliation for his lawsuit against the prison and for his stand against solitary confinement. Jesse Perez, 35, imprisoned since age 15, was sent to the SHU at Pelican Bay in December 2003 and was held there for 10 years. He took part in all three hunger strikes in 2011 and 2013, protesting prolonged isolation and demanding human rights for prisoners.
Greetings of solidarity and respect to all similarly situated members of the prison class unified in our struggle to end long term solitary confinement and win related long overdue reforms to the broken California prison torture system! As one of the four principle prisoner class representatives, I am presenting this further update on where things stand with our human rights movement from my perspective.
I snapped to the fact that once we successfully exposed this torture program to the world, making the people aware, at least some of the responsibility shifts to the people to hold the lawmakers responsible. It's unbelievable to me to see the numbers of people out there who are aware of the continued torture we are subjected to, and yet they've failed to take any action to hold those responsible accountable.
In order to successfully advance in each step of CDCR's newly enacted Step Down Program (SDP), prisoners are expected to fill out and complete a series of thought policing or brainwashing workbooks. One such workbook is entitled "The Con Game" and purports to elucidate for the prisoner via "self-directed journaling" the ways in which he either consciously or unconsciously is a con artist and criminal.
It has been two years since our Agreement to End Hostilities was released in October 2012, and we continue to stand united. While there have been a few conflicts here and there, we need to commit to ceasing all racial hostilities towards one another and remain peacefully united throughout all prison facilities. By re-reading and re-committing ourselves to the Agreement to End Hostilities, we are taking back control of our own lives and our own futures.
We are the prisoner class representatives of what's become known as the PBSP SHU Short Corridor Collective Human Rights Movement. Last month we marked the first anniversary of the end of our historic 60-day Hunger Strike. Oct. 10 we mark the two-year anniversary of the Agreement to End Hostilities. This is an update on where things stand with our struggle to achieve major reforms beneficial to prisoners, outside loved ones and society in general.
Often when citizens of this nation think of "state repression," images of Egypt, North Korea, Apartheid Palestine or Nazi Germany immediately spring to mind. U.S. state controlled media has become practiced at flooding our airwaves and attitudes with images of violent retali­ation and systematic repression of dissent in other nations as a means to obfuscate the U.S. state's engagement in identical activity in its own society.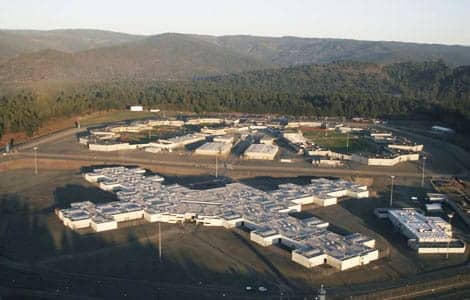 On May 1, 2014, we, California inmates who have been in solitary confinement for long periods of time, co-signed a letter addressed to the California Senate and Assembly expressing our grave concerns with Sen. Hancock's SB 892. We wish to follow up on our previous letter, as SB 892 has now been approved by the Senate and is being considered in the Assembly.
Men at Calipatria on general population yards A, B and C can show the same courage as the hunger strikers, who are honored around the world, by pledging to respect the Agreement to End Hostilities and stop all fighting and riots between racial groups. The Agreement must continue to hold within all California prisons and unity needs to spread across the state. Only then can justice be won.