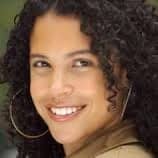 It is one thing when there is racial ambiguity based on systemic commodification of one's people; it's another when the questions stem from an omission or purposeful lie, which is the case when little Lacey Schwartz was born. Lacey, who is accepted into the clan, notices as did others her darker skin and curly hair, yet says nothing. Perhaps upper class Woodstock, New York, is a town without many Black people.
Paul Kagame has been touring top American universities giving speeches about what he calls accomplishments of his reign: peace, human rights, democracy, development etc. This is vintage Kagame. He has the whole Rwandan population under lock and key, assassinates and imprisons dissenting voices, and then goes to the land of his benefactors to taunt the West as if to say, "I do what I want; you can go to hell!"
Russell Maroon Shoatz is out of solitary confinement! Hugo Pinnell had his first contact visit in 40 years last weekend. Kiilu Nyasha announced this wonderful news at a reception following the second public hearing on solitary confinement called by Assemblyman Tom Ammiano, Feb. 11.
Professor Michelle Alexander's new book "The New Jim Crow" is a monumental, well researched piece of work that presents documented facts in down to earth English about the mass incarceration of Black people within the United States' national concentration camp system. At one point in "The New Jim Crow," Professor Alexander presents evidence that more Black people are enslaved behind bars today than were enslaved on the plantations in 1850, before the Emancipation Proclamation was signed.
The issue at stake is not only one of increased food insecurity, but an attack on food sovereignty or peoples' right to produce their own food. Land grab is a violent act to take away peoples' right to food, access to their ancestral land, their social and historical ties, and their overall right for human dignity.
God could not have sent us a more fitting setting for Occupy Cal at the University of California, Berkeley – the sun rising, yellow and warm. I was going devote today to observing and reporting on the social movement.
It took nearly a year since the start of Haiti's cholera epidemic for scientists to get conclusive proof that the cholera bacteria in Haiti are identical to bacteria in Nepal. The only reason it took so long to discover that Haiti's cholera came from Nepal is because scientists had until now not bothered to compare the cholera from Haiti to cholera from Nepal.
"A new report claims farmers in Africa are being driven off their lands to make way for vast new industrial farming projects backed by hedge funds seeking profits and foreign countries looking for cheap food. "
Malcolm Shabazz, the grandson of El Hajj Malik El-Shabazz, otherwise known as Malcolm X, explains why he does not support the inclusion of three chapters omitted from "The Autobiography of Malcolm X."
Amiri Baraka, one of the most fiery political poets and cultural critics in Black Amerikkka, recently celebrated his 75th birthday. He is the father of the Black Arts Movement of the '60s and after 2001, New Jersey abolished the poet laureate position because they couldn't fire him, the incumbent, after he wrote his controversial piece, "Somebody Blew Up America." On Sunday, Nov. 8, 1 p.m., Amiri will be speaking in the Koret Auditorium of the San Francisco Library, 100 Larkin St., as well as at the Black Dot Cafe, 1195 Pine St. at 6:30 in West Oakland on the same day. Here's a quick Q & A that I did with Amiri Baraka ...
So Van Jones, activist, joins the Barack Obama administration, as the green energy czar, a field he's passionate about, to provide jobs in Black communities and conserve natural resources as part of a larger change in America's addiction to oil. But, almost immediately, Jones comes under attack from forces in America that really don't want change.