The most violent and threatening predators are both foreign and native actors who want to get the rangers, people and wildlife, especially the gorillas, out of the way to ransack the park's resources.
Perhaps the reason why Nat Turner is almost completely buried within documented and oral histories is connected to the fear his rebellion caused in the Southampton and by extension the Southern antebellum community. Nate Parker's "The Birth of a Nation" visits this story as Donald Trump draws a white male constituency very much in keeping philosophically with the angry mob who tear the flesh from the iconic Prophet Nat Turner's body.
Mike "Dream" Francisco is one of the first internationally known muralists from Oakland. He was one of the founding members of TDK; a group that started off as some high school trouble makers and grew into a posse that still paints to this day – now they paint legal, commissioned murals. They started off as Those Damn Kids; now they represent the dream kontinuing.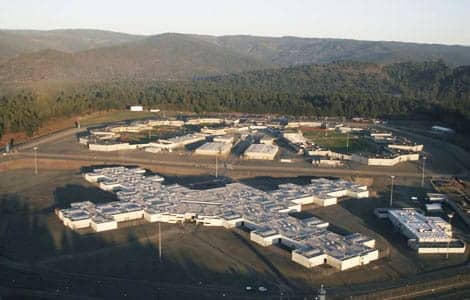 On May 1, 2014, we, California inmates who have been in solitary confinement for long periods of time, co-signed a letter addressed to the California Senate and Assembly expressing our grave concerns with Sen. Hancock's SB 892. We wish to follow up on our previous letter, as SB 892 has now been approved by the Senate and is being considered in the Assembly.
After years of the abuse of authority by Adjustment Center (A/C) committee members and unit staff, a collective group of Death Row prisoners in the A/C will be joining in the statewide non-violent, peaceful hunger strike in July 2013 to demand that the warden of San Quentin use his power of authority to bring about positive change to prisoners housed in the A/C SHU.
Wanda's reviews for April include: the Harriet Tubman Underground Railroad National Monument, the "Transformative Visions" exhibition at Studio One, Spirit Silence Retreat, "The Dream Never Dies," "The Resurrection of SHE," "Journey of the Shadow," the 9th Annual CubaCaribe Festival of Dance Music, "The Whipping Man," "Mental" and many more …
As Africans, our struggle must be focused on achieving our inalienable right to self-determination – to develop our own political and economic systems and put in place our own political structures, free of interference from the outside world. Only we can turn the tables – only we can achieve our own liberation from systems that continue to keep us in a state of dependency and disarray.
Six years ago, Hurricane Katrina hit the Gulf coast. The impact of Katrina and government bungling continue to inflict major pain on the people left behind. It is impossible to understand what happened and what still remains without considering race, gender and poverty. The following offer some hints of what remains.
U.S. babies are dying at an increased rate. While the United States spends billions on medical care, as of 2006, the U.S. ranked 28th in the world in infant mortality, more than twice that of the lowest ranked countries. The recent CDC Morbidity and Mortality Weekly Report indicates that in eight cities in the northwest U.S., infant mortality increased 35 percent in the 10 weeks after the Fukushima Nuclear Power Plant disaster.
On Feb. 18, 7 p.m., at Modern Times Bookstore, Krip-Hop Nation will present an author panel of new books by Black disabled writers and friends, including Toni Hickman of Texas, Adarro Minton of New York, Allen Jones of San Francisco and friends of Krip-Hop Nation, DC Curtis and Bones Kendall of Los Angeles.
Ted Pontiflet is an Oakland icon. He is East Coast swing meets West Coast bop. Classy. The man is too smooth to be close to 80. Ted is around until Dec. 1 and then away he goes.