Filmmaker N'Jeri Eaton hooked up with film cinematographer Mario Furloni to tell the story of the monthly "First Friday" festival in downtown Oakland in a documentary that includes the Oakland police murder of Alan Blueford on May 6, 2012, weeks before his high school graduation and the "First Friday" shooting in 2013 that claimed the life of victim Kiante Campbell. Check out filmmakers N'Jeri Eaton and Mario Furloni in their own words ...
To all of the filmmakers in the community, the Oakland International Film Festival is accepting submissions until Jan. 30, so if you have something that you want for them to consider, read this article and get your work in. For all the cinema buffs, this festival is one of the premiere events in the Bay Area for you to get your cinematic fix; movies from all over the world from different genres will be screening April 2-5, 2015, at different theaters around the East Bay.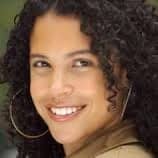 It is one thing when there is racial ambiguity based on systemic commodification of one's people; it's another when the questions stem from an omission or purposeful lie, which is the case when little Lacey Schwartz was born. Lacey, who is accepted into the clan, notices as did others her darker skin and curly hair, yet says nothing. Perhaps upper class Woodstock, New York, is a town without many Black people.
Eli Jacobs-Fantauzzi is one of the most prolific filmmakers in the Bay Area when it comes to working with working class people in different nations, most times on different continents, and telling their stories. His films deal with music and social movements in Cuba, Colombia and Ghana. If you are not hip to what he has going on, make sure you check out this interview and check him out at the Fist Up Film Festival. Here is Eli in his own words.
I am recovering from a huge blow – my computer was taken along with other personal irreplaceable items. We stopped by Loon Point to visit the shore before driving back to the San Francisco Bay Area Jan. 30. It was early, we'd just finished our first session of the Winter Quarter. We left our luggage in view in our cohort's car. In Oakland, we'd not have done that, but somehow the seashore, mountains and quiet terrain deceptively seduced us.
Back when Mumia was a member of the Black Panther Party, he traveled west to work with the Oakland chapter – an important time in his evolution as a radical journalist. Now the story of his life and revolutionary times comes to The New Parkway Theater. Read about it and all of Wanda's Picks for March 2013.