Upending the fantasy of progressive reform, the elephant is crossing the room to reveal the ugly reality of SFPD and its cohorts' denial of anything like police reform or justice for the people.
California Coalition for Women Prisoners calls on prison administrators and state representatives to release elderly and at-risk populations and take necessary sanitary and human rights precautions to protect our communities from COVID-19
In this moment of crisis, the prisons will act as an incubator for COVID-19. If we want to protect the entire country from this disease, we must empty the prisons.
If federal, state and local officials take swift action, they can not only prevent the spread of COVID-19 inside prisons, jails and detention centers and ensure the safety and wellness of our loved ones in cages, but they can also have an enormous impact on the wellness of the rest of the country.
Most of the dialogue regarding sentencing reform centers on nonviolent offenses. Yet it is not necessary to limit reforms to those convicted of nonviolent or minor offenses. In order to truly address our nation's prison problem, policymakers should also substantially revise policies affecting those serving long sentences, including life with and without parole. There are important legal, moral, fiscal and public safety reasons to do so.
Nobody did London Breed any favors at Tuesday's board meeting. Not the supervisors who swept her out of the mayor's office that had been given to her by the city charter and not Ron Conway and the big money boys whose overly aggressive support was the screen the supervisors hid their racism behind. So London heads into the June election owing nothing to anybody, only the people of San Francisco, including the most needy. We can win it and we will! Join us soon at the London Breed for Mayor campaign headquarters. Endorse London on her website, www.londonformayor.com, and contact her campaign by email at info@londonformayor.com and phone at 415-LONDON1.
I am a prison abolitionist in my heart. But I'm a prison reformist in the world by virtue of the sad fact that I can't yet imagine a working society without prisons. I've spent every birthday since my 13th in an institution, so I've seen only prisons, heard only "prisons." I want to abolish prisons; I just don't have the imagination. Part of my failure is a lack of language to describe such a world convincingly. Likewise, a barrier we face trying to dismantle the prison industrial complex is we continue to use the language that helped build it.
On July 6, 2016, Philando Castile was shot driving while Black outside of St. Paul, Minneapolis. Officer Jeronimo Yanez shot him five times. Philando's murder was witnessed by his girlfriend and her 4-year-old daughter in the back seat. Fast forward to June 16, 2017. A Minneapolis jury acquits Officer Yanez of Philando's murder. On July 15, 2017, barely a month later, Minneapolis police officer Mohammad Noor shoots Justine Damond, a White woman from Australia.
No topic is more important to President Donald Trump's political agenda than immigration. And since July 1, 2015, he has used one case – the tragic death of Kathryn Steinle – as his sounding board to demonize immigrants, call for mass deportation, and demand an end to "sanctuary" policies which limit the role of local and state governments in enforcing immigration laws. And now, Trump is urging passage of legislation that would turn local police departments into a federal deportation force.
The top prosecutor in Orlando, Florida, took to a podium outside the Orange County courthouse last week to outline a new policy: Her office would no longer seek the death penalty in any capital case. The prosecutor, State Attorney Aramis Ayala, told assembled reporters that seeking the death penalty is "not in the best interests of this community or in the interest of justice." Ayala's decision to stop seeking the death penalty was bound to be controversial. But the announcement has kicked off a fire storm.
On Friday, Sept. 23, 2016, the first Oakland police officer in our "crisis of corruption" went to court. Brian J. Bunton, who allegedly abused his power as an officer of the law was arraigned on several charges, including felony obstruction of justice and misdemeanor engaging in an act of prostitution. As we finally move forward in the continuing saga of abuse of power by police officials, the question looms, does obstruction of justice really matter? Is obstruction of justice a "victimless crime?"
Basic logic dictates it is the community who should be vested with the power to parole, pardon or grant clemency to those who, in their determination, would have a positive impact on their communities and society as a whole if released. This is a concept developed by George Jackson University known as strategic release. To this end, we are announcing our campaign to develop – and establish nat­ionally – New Afrikan Community Parole, Pardon and Clemency Review Board.
Last week I was alerted to an inflammatory story from Bay Area ABC news reporter Dan Noyes that basically sought to disparage the Black August commemorations. The story noted that "police sources" had leaked an FBI bulletin to him stating that prison guards and police were going to be attacked by members of the Black Guerilla Family in commemoration of Black August. Many found the allegations to be outlandish. Black August is a month that is held to high esteem by many in the Black community who celebrate the resistance movements that have long been a part of our history for the past 300 years.
For more than two decades, California's Three Strikes Law has been criticized for being unfair, excessively punitive and in many ways strikingly irrational. There have been several measures implemented by Californians to fix this law, but it still remains unfair and excessive. Now, California voters have a chance to bring fairness to criminal justice policy along with making some common sense investments towards our future with The Three Strikes Reform Act of 2016.
In an effort to improve transparency, accountability and trust between law enforcement and the public, Sen. Mark Leno has introduced SB 1286, a bill allowing greater public access to peace officer records related to serious uses of force and sustained charges of misconduct. "California is behind the times when it comes to providing transparency in law enforcement records," said Sen. Leno, D-San Francisco.
As we approach the 10th anniversary of Hurricane Katrina, let's not ignore the "elephant" in New Orleans, notwithstanding the pressure to do just that. The elephant in our city is the rampant land grab displacing predominantly African American residents to the outskirts of the city, where public safety, reliable transit, nearby schools, accessible job opportunities and neighborhood amenities are lacking.
Over 100 immigrant rights supporters assembled on the steps of San Francisco's City Hall on Tuesday, July 14. It was a different kind of political event. There were no banners, no list of demands and no loud passionate speeches. Not on this day. It was a time to express their profound collective sadness over the senseless murder on July 6 of 32-year-old San Francisco resident Kathryn Steinle.
"I sit up here today, reflecting on where I started, in a public housing unit right down the street, five of us living on $700 a month," said London Breed in her Board of Supervisors presidential acceptance speech on Jan. 8. "I remember standing in line at church for donated food, and standing in line at the fire house for our Christmas toys. I remember seeing a friend shot dead when I was 12 years old. ... But I had a grandmother who loved me. And early on I learned a lesson that San Francisco should carefully remember today: wealth is nothing without love."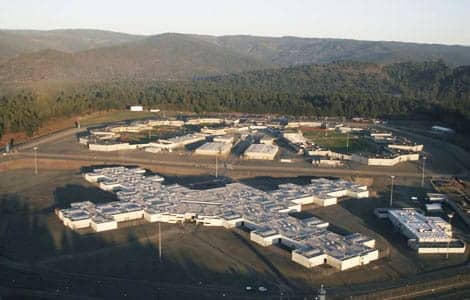 On May 1, 2014, we, California inmates who have been in solitary confinement for long periods of time, co-signed a letter addressed to the California Senate and Assembly expressing our grave concerns with Sen. Hancock's SB 892. We wish to follow up on our previous letter, as SB 892 has now been approved by the Senate and is being considered in the Assembly.
After the Richmond City Council meeting of July 1, I experienced one of the most intense and hostile encounters I have had to endure as a public official and in my entire life for that matter. Since then, there has been at least one news report and a series of deliberate misrepresentations of what took place that night. It is not my intention to respond to false accusations raised or dignify the insults with a response.