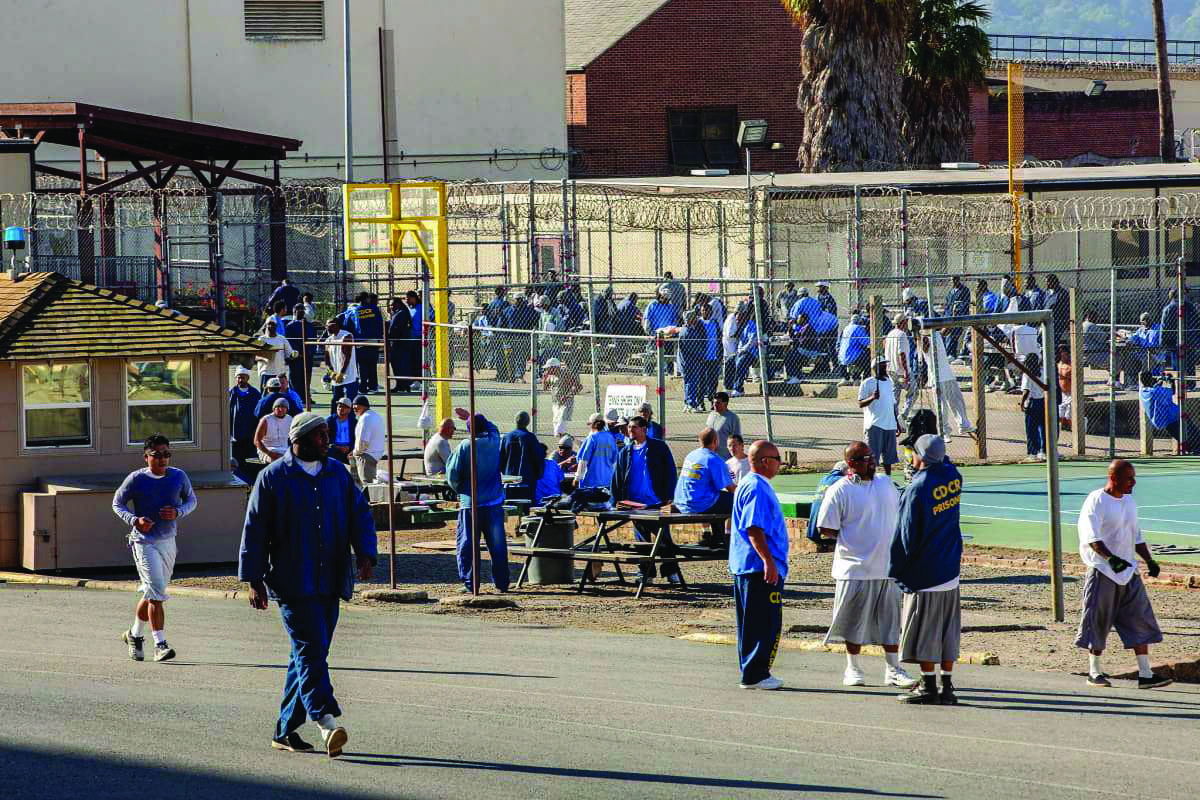 by UCSF White Coats for Black Lives, #StopSanQuentionOutbreak Coalition
On Oct. 1, Kathleen Allison was appointed secretary of the California Department of Corrections and Rehabilitation (CDCR) by Gov. Newsom in the midst of continuing COVID-19 outbreaks within state prisons. Since March 2020, over 15,500 incarcerated people have tested positive for COVID-19 in California's state prisons and 76 incarcerated people have died. As healthcare professionals and students, we are appalled by CDCR's continued negligence in putting people at risk of death by incarceration.
Gov. Newsom placed a moratorium on the death penalty in 2019. If the governor and Secretary Allison, a registered nurse, fail to implement necessary public health measures to decarcerate, they will continue to be complicit in enacting the death penalty by another name.
It is not a coincidence that people who are incarcerated have borne the greatest burden of the COVID-19 pandemic. Prisons and jails have always threatened individual and public health. The trauma, isolation and inhumane living conditions of prisons and jails lead to "accelerated aging" for people who are incarcerated – such that they have health conditions comparable to non-incarcerated individuals who are 10-15 years older.
Additionally, health care services in California prisons are notoriously abhorrent. Following a lawsuit in 2001, the state conceded that the deficiencies in CDCR's health care provision comprised "cruel and unusual punishment." Another lawsuit against the state arose when, between 2007 and 2015, CDCR's neglect led to a massive Valley Fever epidemic in California prisons located in the Central Valley. Fifty-three individuals died, and countless continue to experience lifelong, debilitating health consequences.
Today, this pattern is repeating in the midst of the COVID-19 pandemic. Since June, public health and policy experts have asserted that only a reduction of the CDCR population to below 50 percent capacity will slow the spread of the virus, preventing future deaths of incarcerated people due to COVID-19.
In response to community and public pressure, CDCR had announced a policy to release people who are medically vulnerable to severe illness or death due to COVID-19 in June. Yet the case-by-case implementation of this policy has proven to be woefully inadequate. Despite over 50,000 people incarcerated in CDCR facilities having at least one health condition increasing risk for severe COVID-19 infection, the vast majority of these individuals are excluded from CDCR's arbitrary and narrow criteria for medical vulnerability.
In fact, CDCR has stated that only 6,200 people are eligible to be considered for release under this policy. While CDCR modified their COVID-19 weighted risk scores on Sept. 1, increasing CDCR's count of medically vulnerable people, they have refused to consider this expanded cohort for release. As of Sept. 15, only 42 people have been approved for releasethrough the high medical risk program.
In an Oct. 7 ruling, California's First Appellate District Court stated that CDCR must reduce the population at San Quentin State Prison by at least 50 percent to contain the spread of COVID-19. The only mechanism for reducing the population at San Quentin supported by public health experts is decarceration. Both the American Public Health Association and the National Academy of Sciences have recently called for urgent reduction of the incarcerated population.
The state conceded that the deficiencies in CDCR's health care provision comprised "cruel and unusual punishment." 
Instead, CDCR has been actively endangering the health of those living in their facilities by restarting transfers between facilities. However, with 60 percent of CDCR facilities at greater than 100 percent capacity and an additional 25 percent at greater than 80 percent capacity, mass transfers of incarcerated people will not mitigate overcrowding that sustains the spread of the virus within CDCR prisons. A transfer caused the initial outbreak at San Quentin, and actions to resume transfers will directly worsen existing outbreaks across California's carceral facilities.
In addition, CDCR has suspended in-person visitation and programming for those incarcerated without providing infrastructure for adequate virtual replacements. This has limited access to family and community support for incarcerated people, which can have devastating effects on the well-being of individuals who already suffer disproportionately from serious mental health conditions.
We must also recognize that the dangers of COVID-19 outbreaks in prisons are not contained within the walls of carceral facilities. Over 4,300 prison staff have been infected with COVID-19. With continuous exchange between prisons and their surrounding communities, CDCR's neglect is a threat to all Californians.
CDCR needs to take immediate action by:
Expanding review and expediting release for the over 50,000 individuals who are medically vulnerable to severe COVID-19.
Employing other mechanisms to decrease capacity including resentencing recommendations.
Supporting the well-being of those in CDCR facilities by offering virtual replacements for in-person visitation and programming. Families are ready to support re-entry and welcome their loved ones home.
Gov. Newsom and CDCR Secretary Allison: It is within your power to stop the gross medical negligence and racial violence of keeping people incarcerated during this pandemic. Healthcare workers, public health professionals and community advocates urge you to grant large scale releases now.
The mission of White Coats 4 Black Lives is to dismantle racism in medicine and promote the health, well-being, and self-determination of Black and Indigenous people, and other people of color, fighting for justice in our communities, in medical care and in medical education. Contact WC4BL via Jack Fukushima of the UCSF HEAL initiative, at Jack.Fukushima@ucsf.edu, or Riya Desai of the UCSF Center for Vulnerable Populations, at Riya.Desai@ucsf.edu.