The Agreement to End Hostilities, envisioned and written by the Best of the Best, is perhaps the most powerful document to be created in the past 50 years, a testament to the power of unity, and today a Blueprint for the possibilities for humanity globally.
The four Prisoner Hunger Strike Movement representatives won their case against CDCR's torturous solitary confinement only to have it replaced with Level 4 enhanced SHU and refusal of approved tablets during the pandemic.
"Where is the humanity in that?" asks Nube Brown who pulls the lens in tight on the inhumane policies of the Prison Industrial Slave Complex perpetrated on all human beings suffering prison atrocities of torture, dehumanization, exploitation, extraction, starvation, death by health neglect and physical abuse, while making billions off the backs of those they hold captive.
Support demands by CPF and the Prisoner Human Rights Movement that Gov. Newsom release all state prisoners who are medically fragile or over 60, starting with the authors of the Agreement to End Hostilities and followed by the remaining members of the Ashker Class Action Settlement.
Collectively, we are an empowered, mighty force that can positively change this entire corrupt system into a system that actually benefits prisoners and thereby the public as a whole.
Rally at the San Francisco Federal Courthouse while the four California prisoner hunger strike and Ashker class representatives meet and confer* with CDCr to address the continuing solitary conditions that violate the Ashker lawsuit settlement agreement. The four prisoner hunger strike representatives will be present in the courtroom, an historic presence! Help create a strong show of solidarity with prisoners fighting for human rights! Join the rally outside the courthouse on Tuesday, Aug. 21, 2018, 11:30 a.m., at the Phillip Burton Federal Building and U.S. Courthouse, 450 Golden Gate Ave., San Francisco.
In October 2017, the two-year period expired for the court to monitor the Ashker v. Governor settlement to limit solitary confinement in California. Since then, the four drafters of the Agreement to End Hostilities and lead hunger strike negotiators – Sitawa Nantambu Jamaa, Arturo Castellanos, George Franco and Todd Ashker – have all been removed from general population and put in solitary in administrative segregation units, based on fabricated information created by staff and/or collaborating "inmate informants."
For years now, I have endured threats, both overt and covert, from the mouths and hands of CDCr's (California Department of Corrections and rehabilitation's) OCS (Office of Correctional Safety), ISU (Investigations Services Unit) and IGI (Institutional Gang Investigations), all of them paramilitary services that boast they are a gang and call themselves the Green Wall. (See my article "Sitawa: Exiting solitary confinement – and the games CDCr plays.")
The Oct. 14, 2015, victory was achieved through three hunger strikes and the non-violent legal and political action of thousands of California prisoners, their families, supporters and their attorneys. Now, however, we believe that CDCR is still engaged in constitutional violations that deny prisoners due process and seeks to put us back in the hole – for many, indeterminately under the guise of Administrative SHU.
We are within our fifth year of the August 2012 historical document, the "Agreement to End Hostilities." Its release was followed by the Prisoner Human Rights Movement's third and largest hunger strike in the state of California and larger than any prison hunger strike in history in either the federal or state prison systems in the U.S. or anywhere else in the world. At its peak, 30,000 prisoners here in California participated – prisoners in solitary confinement and the general population.
As always, allow us to begin by paying our respects to the families who lost their loved ones during the historic California hunger strikes. Prior to the solidarity hunger strikes, the four principal negotiators, Sitawa Nantambu Jamaa, Arturo Castellanos, George Franco and Todd Ashker, found ourselves locked inside Pelican Bay SHU Short Corridor. There we would discuss the vision of effecting genuine change in CDCr's long term solitary confinement combined policies, prac­tices and conditions.
It is very important that you all clearly understand the depth of human torture to which I was subjected for 30-plus years by CDCr and CCPOA.* The torture was directed at me and similarly situated women and men prisoners held in Cali­fornia's solitary confinement locations throughout CDCr, with the approval and sanc­tioning of California governors, CDCr secretaries and directors, attorneys general, along with the California Legislature for the past 40 years.
CDCr has systemic and dysfunctional problems that run rampant statewide within California's prisons for both women and men which demand this California government to take immediate action and institute measures to effect genuine tangible changes throughout CDCr on all levels. The Prisoner Human Rights Movement Blue Print is essentially designed to deal with identifying and resolving primary contradictions by focusing on the various problems of CDCr's dysfunction.
This is the story that Missouri prisoner Shyheim Deen El-Mu'min wrote on paper bags when guards confiscated the writing paper from him and all the prisoners in his solitary confinement unit. The entire story is one of the longest we've ever received, over 10,000 words that filled 14 single-spaced pages when transcribed, so we'll be presenting it in parts. This is the introduction, addressed to Bay View publisher Dr. Willie Ratcliff.
Four years ago prisoners in California – led by those in the control units of Pelican Bay – organized a hunger strike to demand an end to the torturous conditions of solitary confinement. Two more strikes would follow, with over 30,000 prisoners taking united action in the summer of 2013 – both in isolation and in general population in nearly every California prison. Current prison organizing continues a historic legacy of struggle.
I encourage all men and women prisoners to continue to press onward with our Agreement to End Hostilities through all corridors of state and county facilities. We are fighting for human justice. We call on all citizens to get involved with social change now. We shall not allow even Gov. Brown to destroy our faith in humanity. The Prisoner Human Rights Movement shall stand as ONE clenched fist in solidarity against CDCr oppression.
It has been two years since our Agreement to End Hostilities was released in October 2012, and we continue to stand united. While there have been a few conflicts here and there, we need to commit to ceasing all racial hostilities towards one another and remain peacefully united throughout all prison facilities. By re-reading and re-committing ourselves to the Agreement to End Hostilities, we are taking back control of our own lives and our own futures.
We are the prisoner class representatives of what's become known as the PBSP SHU Short Corridor Collective Human Rights Movement. Last month we marked the first anniversary of the end of our historic 60-day Hunger Strike. Oct. 10 we mark the two-year anniversary of the Agreement to End Hostilities. This is an update on where things stand with our struggle to achieve major reforms beneficial to prisoners, outside loved ones and society in general.
This memorandum is directed to the above CDCR administrators for the express purpose of respectfully reminding you about unresolved and continuing problematic issues relevant to our 2011-2014 Five Core and 40 Supplemental Demands and CDCR's Security Threat Group-Step Down Program (STG-SDP). I am requesting your attention and responsive dialogue addressing these issues.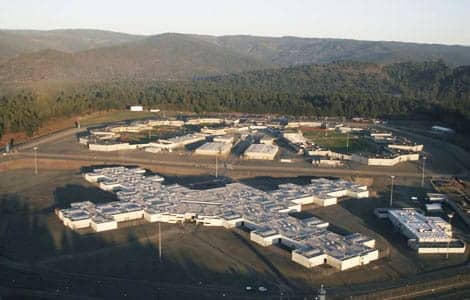 On May 1, 2014, we, California inmates who have been in solitary confinement for long periods of time, co-signed a letter addressed to the California Senate and Assembly expressing our grave concerns with Sen. Hancock's SB 892. We wish to follow up on our previous letter, as SB 892 has now been approved by the Senate and is being considered in the Assembly.