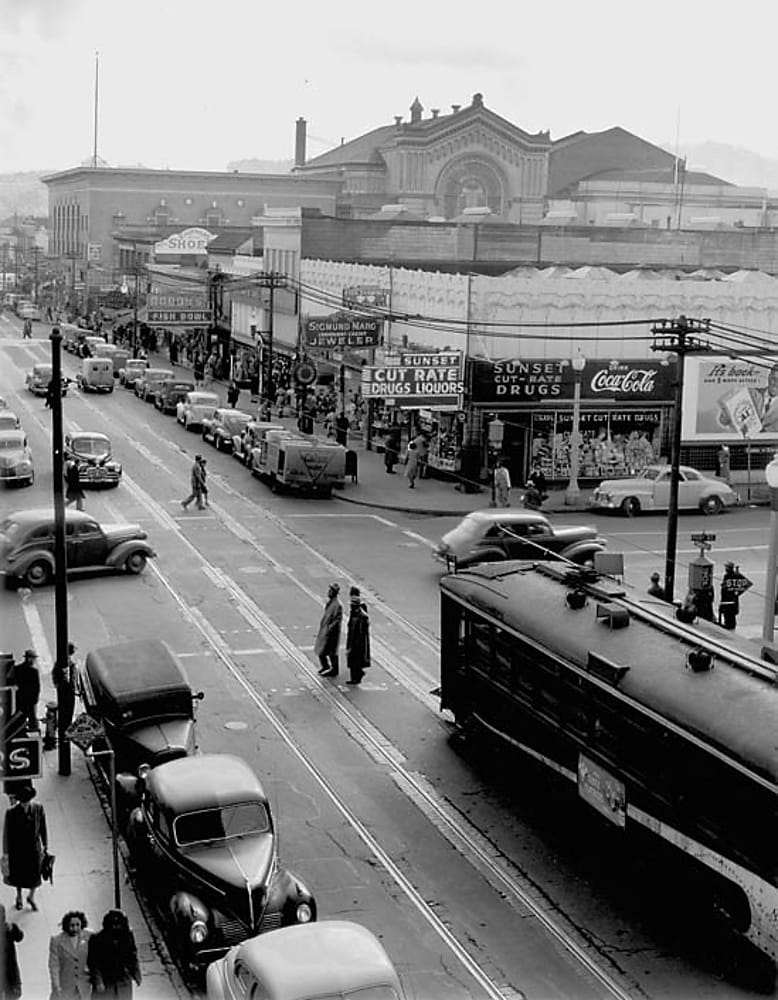 Book review by Paradise
"Boom bop sha bam sha-diddle-lee bop!" "This music came down biblically!" said legendary pianist Earl "Fatha" Hines about jazz music. "It was a natural evolution of Black culture," said all time great trumpet player Dizzy Gillespie, about Bebop.
Jazz music was born in Congo Square in New Orleans, refined in Chicago and Kansas City, polished and crowned in the Big Apple, New York City! On "The Street," as the legendary 52nd Street was known, with its dozens of clubs and venues for the great Black music that was being played, voiced and danced to at the time, and in Harlem, during the Harlem Renaissance, Black Culture thrived throughout the mid-20th century.
At the Cotton Club, Minton's, Birdland and a thousand other places where Black royalty was welcomed, entertained and allowed to make names for themselves – like Duke Ellington, Count Basie, Prez, Lester Young, Art Tatum, Sarah Vaughn, Billie Holiday, Ella Fitzgerald, Langston Hughes, Richard Wright, Leroy Jones aka Amiri Baraka, artists, dancers and a whole galaxy of chocolate stars!
In the late '40s Bebop was created by a group of young brothers who had managed to avoid being fed to the human meat grinder called World War II. Providence had spared a few chosen ones from abandoning their instruments of creation, in exchange for weapons of mass destruction. Charlie Parker, Dizzy Gillespie, Kenny Clark, Charlie Christian, Coleman Hawkins, Bud Powell and the High Priest of Bop, Thelonious Monk, to name a few.
Islais Place is now leasing brand new units!
100 apartments at 4840 Mission Street available for lease through DAHLIA San Francisco Housing Portal!
Households must have a minimum monthly income of two times the rent. Households must earn no more than the gross monthly income listed below:
Applications and more info available on DAHLIA San Francisco Housing Portal: housing.sfgov.org
The applications deadline is September 28th, 2023 at 5PM.
Applications must be submitted online at
housing.sfgov.org
from September 7 to September 28, 2023. For assistance, contact one of the housing counseling agencies listed at
housing.sfgov.org/housing-counselors
.
This property has some units with special features for mobility impaired or sensory impaired households. Several preferences apply; learn more at
housing.sfgov.org
.
Income and other restrictions apply. Section 8 welcome. Equal Housing Opportunity.
The Boppers were intent on taking modern music to another level, where they wouldn't be so easily copied and compromised. White musicians had copied and taken the compositions and ideas of big band leaders like Duke Ellington and Fletcher Henderson into the white world, where they received exceedingly more fortune and fame than the originators of the music. This cultural misappropriation actually led to a musician named Paul Whiteman being ludicrously entitled the King of Swing, using the same music that was at one time belittled as "jungle music," "coon music" and "Jigga Boo music."
So the Boppers created a more AfroZentric music – a music where you would literally have to be a Black virtuouso and imitate the inimitable triple Blackness of a Bird, a Dizzy or a Monk to play and create it! Like the Funk music that followed, where there weren't a lot of white Funk bands (the Average White Band was not so average), not many white Bop bands have popped up to this day!
Which brings us to the Fillmore! World War II was a catalyst for what has been called the Great African American Migration to the West Coast. Attracted by jobs in the coastal shipyards and weapons making factories, watu came by the thousands! Watu is a Kiswahili word meaning people. So many members of the Watu Nation, of the Watuusa Tribe (Black people of the USA), came West to the Left Coast, which for them was at that time the best coast, and brought the new music with them.
Tesla, Edison and Louis Armstrong had ushered in modern times with the sights and sounds of the light bulb and the trumpet, attracting millions of country folk to the big cities. And these night lights and modern sounds would come to the Fillmore and create a Children's Fairyland for grownups! A Black Disneyland! Or as I say in my poem of the same name, a Dizzyland!
Bop City! Jimbo's Bop City was one of the jumpingest joints in the world, whose doors entertained a revolving galaxy of Black stars! And the Booker T. Washington Hotel, on Fillmore and Ellis streets, was the Black Star Drop Inn where visiting Black celebrities, musicians and icons would spend the night and lounge while in town!
Little Richard and Jimi Hendrix performing on the same stage together in Little Richard's band at the renowned Fillmore Auditorium; Sammy Davis Jr., Maya Angelou, Sugar Pie Desanto at the Can-Do Club; Miles Davis, Louis Armstrong and Dexter Gordon at the New Orleans Swing Club; Harry Belafonte, the godfather of soul James Brown, Sidney Poitier, Dorothy Dandridge, Johnny Otis, Johnny Mathis, heavyweight champion Joe Louis, world glamour queen Josephine Baker, John Coltrane, the Sun Reporter interviewing Billie Eckstein at the Blackhawk Jazz Club, Billie Holiday, Sanford & Sons' Redd Foxx at the Club Alabam on Post Street, a young dazzling Eartha Kitt at Rhythm Records or the Melrose Record Shop, The Beat Poets, Lottie "The Body" Graves and other such notable sepia legs with painted faces, sultry voices and instruments graced the Champagne Supper Club, the Club Flamingo, The Long Bar (a block long, the longest bar in the world) and a dozen movie theaters and other venues in the 20-block radius and magical place known as the Fillmore District. At the time, one of the few entertainment centers for colored folk in the Bay Area
The Fillmore was a multicultural community of Blacks, Filipinos and the many Japanese Americans who were wrongfully displaced or interned during the war. The Fillmore was a boon to the San Francisco economy, night life and public image. But a Black eye to the myth of white supremacy. Certain powers that be didn't like to see the world following the yellow brick road to the Wizard of Us! So, probably in downtown skyscrapers here and there hovering over The City, it was decided that this Black mecca had to go!
Manifest destiny, eminent domain, Jim Crow, once again reared its ugly racist head, this time in the guise of Urban Renewal. A similar fate would be perpetrated on the Seventh Street mecca in neighboring West Oakland, across the Bay, where actual army tanks – war weaponry – were brought in to bulldoze Black properties. D-day had come to California! And Pearl Harbor was revisited in Black America!
Shredded to pieces – like Tulsa's Black Wall Street – the once thriving Black culture zone called the Fillmore would, from a bird's eye view, come to look like a warzone! And as if in the Pacific region, during the 20th century, three atom bombs had been dropped. On Hiroshima, Nagasaki and the Fillmore!
Except the Japanese, left alone, have long since valiantly recovered. While the Black population in San Francisco has dwindled from a double-digit percentage down to 3 percent! With activist-artist Danny Glover being practically the Last Black Man in San Francisco, from that Golden Era.
Back in the day we were oppressed, but still whole as a people, and the Black family unit was still intact. We rarely used the N word or the B word. There was a dress code and a desire to represent our culture immaculately!
But don't take my word for it. Check out the book that inspired these words, "Harlem of the West: The San Francisco Fillmore Jazz Era." A labor of love chock full of afromantic bop and shop talk, stories and pictures (magic moments) written, photographed and collected by Elizabeth Pepin Silva and one of the Fillmore's favorite sons, Lewis Watts. Harlemofthewestsf.com Heydaybooks.com
Boom bop shabam! Sha diddle-lee bop!
Paradise is president of the International Black Writers and Artists, was honored with his own day, Oct. 6, by the city of Oakland, and may be heard performing at True Vibe Records Presents, trueviberecords.com. Find him on Facebook at Paradise Freejahlove Supreme.