For years now, I have endured threats, both overt and covert, from the mouths and hands of CDCr's (California Department of Corrections and rehabilitation's) OCS (Office of Correctional Safety), ISU (Investigations Services Unit) and IGI (Institutional Gang Investigations), all of them paramilitary services that boast they are a gang and call themselves the Green Wall. (See my article "Sitawa: Exiting solitary confinement – and the games CDCr plays.")
This is a follow-up to our October 2017 Prisoner Class Human Rights Movement's statement of prisoner representatives on the second anniversary of the Ashker v. Brown settlement. I am sharing a copy of my proposed "Open Letter to Gov. Brown, California legislators and CDCR Secretary Kernan on ongoing human rights violations and lack of reparative action for decades of torture" with the hope of helping to re-energize our movement, by gaining widespread support for the positions presented in the "open letter."
California Department of Corrections and rehabilitation (CDCr) had been locking classes of prisoners up in solitary confinement since the '60s as part of CDCr's para-military low-intensity warfare, to break the minds and spirits of its subjects, California's prisoner class. CDCr's solitary confinement has two operating components: 1) punishing you and 2) physically and mentally destroying you.
We can only guess at how few Californians know that you have been resisting Medicare for All legislation the past six years and that you are in cahoots with Anthony Rendon to assure that such a bill doesn't get to your desk this summer. Do you, hopefully unlike the Republicans in Congress and Mr. Trump, actually believe that we ought to live in a democracy where the will of the people is solicited and honored? Because if you do believe in that notion, even a tiny bit, there is no way you would collude with the Assembly speaker to prevent the Assembly from voting on 562.
In other countries, people enjoy better healthcare at lower cost. Everyone has access to healthcare and average life expectancy is greater. In Canada, with their version of Medicare for All, no one goes bankrupt because of healthcare expenses. In the U.S., healthcare bankrupts more than a million every year. In a recent Kaiser poll, 81 percent of Democrats and 58 percent of all voters supported an Improved and Expanded Medicare for All. What is being done to move us in that direction?
We are within our fifth year of the August 2012 historical document, the "Agreement to End Hostilities." Its release was followed by the Prisoner Human Rights Movement's third and largest hunger strike in the state of California and larger than any prison hunger strike in history in either the federal or state prison systems in the U.S. or anywhere else in the world. At its peak, 30,000 prisoners here in California participated – prisoners in solitary confinement and the general population.
City agencies are banding together to conduct a final push for outreach targeting the City's most vulnerable unemployed and underemployed residents. Under a program signed into law by Gov. Brown, individuals with suspended driver's licenses can have them reinstated immediately and reduce debt associated with court orders. The program is an important opportunity for low-income San Franciscans to relieve debt and lift one of the most intractable barriers to employment.
It is very important that you all clearly understand the depth of human torture to which I was subjected for 30-plus years by CDCr and CCPOA.* The torture was directed at me and similarly situated women and men prisoners held in Cali­fornia's solitary confinement locations throughout CDCr, with the approval and sanc­tioning of California governors, CDCr secretaries and directors, attorneys general, along with the California Legislature for the past 40 years.
This report reveals the failure of CDCR's efforts to sustainably reduce incarceration and resolve the humanitarian crisis of its prisons and instead outlines a concerning vision for an expanded and more powerful prison system. We must begin making investments that will sustainably reduce incarceration, close prisons and provide true opportunities for people in low-income communities to thrive.
People in solitary confinement have been loudly awakened by guards every 30 minutes around the clock since the night of Aug. 2, for more than four months! CDCR claims these checks are to improve mental health care and prevent suicides. Instead, this cruel sleep deprivation constitutes cruel and unusual punishment. Prisoners and their attorneys are demanding that these checks be halted. Stop these torture tactics now! Support prisoners' human rights! Send emails and make calls. Sleep deprivation is torture!
The current campaign to elect a sheriff for the City and County of San Francisco can and must become San Francisco's "eyes wide open" opportunity to review what this city and county can and ought to do to identify and promulgate a new path for how it will identify and adopt aspects of the national Sentencing Reform and Corrections Act. The City and County of San Francisco can initiate and begin the effort to deincarcerate San Francisco's jails and juvenile justice center.
On the 10th anniversary of Hurricane Katrina, government officials and first responders continue to lack the ability to plan for emergency situations. San Quentin State Prison, California's oldest prison, is still on a virtual lockdown – or "modified program" – as normal programs for all inmates have ceased since Thursday, Aug. 27, 2015, after "one confirmed case of Legionnaires' disease" was discovered, Warden Ron Davis' Aug. 27 bulletin said.
The month of March marked the beginning of state budget hearings that will set next year's fiscal priorities for the welfare of Californians. The first version of the state budget shows no clear plan to provide adequate relief for people living in poverty, fails to make restorative investments to the social safety net, and continues to increase corrections spending.
I encourage all men and women prisoners to continue to press onward with our Agreement to End Hostilities through all corridors of state and county facilities. We are fighting for human justice. We call on all citizens to get involved with social change now. We shall not allow even Gov. Brown to destroy our faith in humanity. The Prisoner Human Rights Movement shall stand as ONE clenched fist in solidarity against CDCr oppression.
We urge lawmakers to dedicate at least $500 million to increase access to child care for children in low-income families, especially infants and toddlers, with adequate reimbursement rates to enable parents to choose among high quality programs that nurture their children, cognitively stimulate them and ensure that they enter school ready to learn.
On Nov. 4, California voters passed criminal justice reform measure Proposition 47. Proposition 47 changes the lowest level drug possession and petty theft crimes from felonies to simple misdemeanors for some people. Although re-sentencing is not guaranteed, up to 10,000 people in California's prisons and jails will be eligible for resentencing, and newly sentenced individuals who meet the requirements will be under county jurisdiction.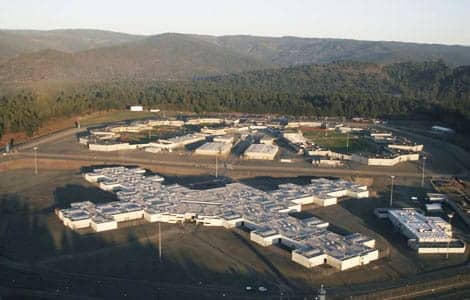 On May 1, 2014, we, California inmates who have been in solitary confinement for long periods of time, co-signed a letter addressed to the California Senate and Assembly expressing our grave concerns with Sen. Hancock's SB 892. We wish to follow up on our previous letter, as SB 892 has now been approved by the Senate and is being considered in the Assembly.
​In mid-June, Gov. Brown signed the Budget Act of 2015, which shows no vision for the future of most Californians. In total, this budget underestimated the amount of resources available, overestimated the cost of vital programs, and chose spending on debt service, rainy day funds and prisons instead of the people of California and the vital services they need.
Anti-prison expansion activists across California have had a busy spring pushing back against controversial expansion plans. Members of Californians United for a Responsible Budget (CURB) acted swiftly last month to defeat two legislative bills which would have rammed forward over $4 billion in prison and jail construction money [AB 2356 (Gorell) and SB 1377 (Nielson)].
There can be no doubt that the legislators' courageous act of publically acknowledging our protest issues in late August 2013 saved many lives, and it gave many people real hope that substantive changes will be forthcoming. And now that there has been additional public exposure – via the two public hearings – demonstrating CDCR's refusal to institute real, meaningful changes, on its own, people are relying on the legislature to do all in their power to pass legislation reining in CDCR's gross abuse of power, this year.