Tags
Pelican Bay prisoners
Tag: Pelican Bay prisoners
California Attorney General Kamala Harris is nothing if not ambitious. Not content with being the Golden State's top law enforcement officer – a position she has held since 2011, after serving seven years as San Francisco County's district attorney – she's currently running for the U.S. Senate and is the clear favorite to replace Barbara Boxer, who is retiring in November 2016. Harris must not miss this historic opportunity to end solitary confinement in California.
Pelican Bay prisoners named as plaintiffs in a class action lawsuit against the use of solitary confinement in California gained an important victory yesterday. U.S. District Judge Claudia Wilken ruled in favor of a motion allowing prisoners who have been in solitary confinement for more than 10 years, but have been transferred out of Pelican Bay State Prison since the lawsuit was first filed, to remain eligible as class members in the case.
A federal judge tentatively granted a motion by the Center for Constitutional Rights to file a supplementary complaint to its class action on behalf of hundreds of prisoners in prolonged solitary confinement at California's Pelican Bay prison. The supplementary complaint will cover prisoners recently transferred under the state's Step Down Program from solitary confinement at Pelican Bay to solitary confinement at the state prison at Tehachapi.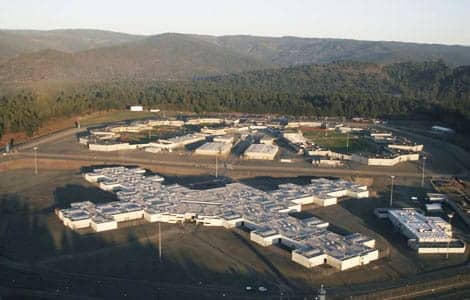 On May 1, 2014, we, California inmates who have been in solitary confinement for long periods of time, co-signed a letter addressed to the California Senate and Assembly expressing our grave concerns with Sen. Hancock's SB 892. We wish to follow up on our previous letter, as SB 892 has now been approved by the Senate and is being considered in the Assembly.
Tomorrow, California lawmakers will hold a hearing about the use of solitary confinement inside its state prison system. February marks seven months since people incarcerated throughout California embarked on the mass hunger strike that has drawn legislative attention to prison conditions. The CDCR released new proposed regulations around its gang policies, and it points to changes already made. Accounts from former hunger strikers suggest that change is slow in coming.
The Pelican Bay Human Rights Movement wrote 40 supplemental demands to detail what prisoners are entitled to and need to have re-instated. In responding to the California Department of Corrections and Rehabilitaion's response to our 40 supplemental demands, I would like to get into the actual details of what the CDCr is and is not saying in response to prisoners.
On Sept. 26, lawyers from the Center for Constitutional Rights (CCR) urged a federal judge to grant class action status to a lawsuit challenging prolonged solitary confinement in California prisons. The case, Ashker v. Brown, was filed on behalf of 10 prisoners in the Security Housing Unit (SHU) at the notorious Pelican Bay State Prison who have spent over 10 years, and as many as 29 years, in solitary confinement.
Representatives of the Short Corridor Collective at Pelican Bay State Prison's Security Housing Unit have based their decision on a meeting with fellow prisoners at the prison, the growing international condemnation of California's practice of solitary confinement, as well as the commitment of California Senate and Assembly Public Safety Committee Chairs Loni Hancock and Tom Ammiano to convene a series of hearings in response to the strikers' demands that would "address the issues that have been raised to a point where they can no longer be ignored."
Prisoners in California have entered their 10th day of a statewide hunger strike to fight back against what they call inhumane conditions. The prisoners' demands include a call for adequate and nutritious food, an end to group punishment, and stopping long-term solitary confinement where more than 3,000 prisoners are held in the isolation with no human contact and no windows – some of them for more than a decade.
Mass incarceration is deeply racialized, as one third of young Black men are in the criminal justice system. Prisoner resistance and political action has been sharply repressed. Solitary confinement is a mechanism of torture, from Palestine to Pelican Bay to Guantanamo, and we stand in solidarity with the courageous prisoners who challenge isolation and oppression.
For the past two years we've heard the state claim it's reforming its long term segregation policies and practices by implementing a Security Threat Group (STG) Step Down Program (SDP). Officials claim the program is a significant move towards a more behavior-based system, yet they remain extraordinarily vague about the "ultimate conclusion." What exactly is "gang activity"?
In response to CDCR's failure to meet our 2011 Five Core Demands, the PBSP-SHU Short Corridor Representatives respectfully present this notice of, and basis for, our individualized, collectively agreed upon decision to resume our nonviolent peaceful protest action on July 8, 2013. The upcoming peaceful protest will be a combined hunger strike-work stoppage action. Once initiated, this protest will continue indefinitely – until all Five Core Demands are fully met.