Tags
California Department of Corrections and Rehabilitation
Tag: California Department of Corrections and Rehabilitation
The issue of "gender responsiveness" as an excuse to open more prisons has been rearing its ugly head lately with the expansion of CDCR's supposed "reentry hubs" and "community based facilities," totaling 4,090 new beds altogether. Yet one woman in the new Female Community Reentry Facility (FCRF) in McFarland recently called Justice Now, saying she feels like "they were sold a dream."
It has been a few months since my release from 20 years of solitary confinement at Pelican Bay State Prison (SHU) to Step 5 of the Step Down Program (SDP). I thought I should pen this communique with an update on my travels from one place to another – the new location, experience, encounters and situations – as everything has unfolded.
Robert Fuentes was an award-winning poet and essayist. PEN America awarded him the Dawson Prize in fiction in the 2010 Prison Writing Contest for a piece titled "Lessons," which begins: "Well, I originally contemplated about trying to sugarcoat what I had to say; but in the end, I arrived to the conclusion that it was best to not mince words and to just say things as they are … prison life is fucked up."
The Department has not demonstrated that its current efforts at prevention and detention of contraband would be seriously hampered if the use of canines (sniffer dogs), scanners and strip searches were not to be implemented. It has not even demonstrated that there is an immediate need or extraordinary circumstance warranting these extreme measures.
On Friday, Sept. 26, 2014, three men locked inside unit 4B-1L of the Secure Housing Unit (SHU) of California State Prison-Corcoran started a hunger strike: Heshima Denham (J-38283), followed on Sept. 27 by Michael Zaharibu Dorrough (D-83611), and Kambui Robinson (C-82830) will join them the following day for a few days or as long as he can considering his poor health.
Claiming the need for emergency passage of new visiting policies, the California Department of Corrections (CDCR) is proposing the use of canines and ION scanners that would subject visitors to prisons to humiliating and traumatizing strip searches. The move has brought swift condemnation from prisoner advocacy organizations and groups that work with prisoners, including the Prisoner Hunger Strike Solidarity Coalition (PHSS).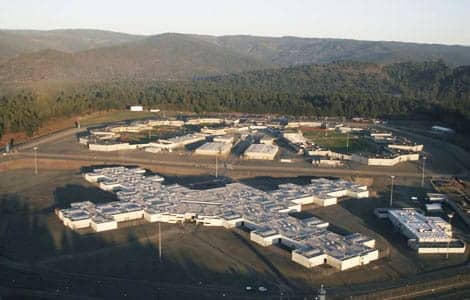 On May 1, 2014, we, California inmates who have been in solitary confinement for long periods of time, co-signed a letter addressed to the California Senate and Assembly expressing our grave concerns with Sen. Hancock's SB 892. We wish to follow up on our previous letter, as SB 892 has now been approved by the Senate and is being considered in the Assembly.
On Thursday, July 31, communities impacted by incarceration, immigrant detention and escalating violence against women and children will march to the site of a new women's prison in McFarland to demand its immediate closure. Advocates will convene at McFarland Park, 100 Frontage Rd, McFarland, Calif., at 5 p.m. CDCR has contracted with the GEO Group to run the McFarland prison. The GEO group, like the state of California, has been challenged by prisoner hunger strikes, protests and lawsuits due to the deplorable and inhumane conditions of their facilities.
The fact that these rules were noticed as "Obscene Materials" indicates an intention of CDCR to attempt to fly below the radar so as to not draw attention to the fact that much of the material under these proposed regulations could be so broad as to cover newspaper articles and a multitude of other written materials that do nothing to promote prison safety and security and do everything to violate and infringe on the First Amendment rights of California's prisoners.
In California, policy-driven sterilization programs have reared their ugly head once again. Women prisoners in the care of the California Department of Corrections and Rehabilitation (CDCR) have been confronted with coerced sterilization, according to a report released last July by the Center for Investigative Reporting. Nearly 150 women prisoners were sterilized between 2005 and 2013 without the necessary state approvals.
We write out of concern for the manner in which certain aspects of the step-down program (SDP) are being implemented by the CDCR, specifically, self-directed journals and cognitive behavior therapy. Because these components have to do with changing and restructuring the thought processes of people, they involve mental health issues and require the involvement of mental health professionals in their implementation and oversight.
On July 8, 2013, 30,000 prisoners of the California prison system – and hundreds more across the United States – refused meals to take a stand about the conditions of prisoners in the various forms of solitary isolation – approximately 14,000 human beings in California alone. It was the third hunger strike in California in two years. Dozens of prisoners deprived themselves of solid food for 60 days. One prisoner died.
Following a mass hunger strike by prisoners in California last year, some state legislators promised to reform the use of Security Housing Units (SHU). This week, Assembly Bill 1652, passed the Assembly Public Safety Committee. It now heads to the Assembly Appropriations Committee. If the bill becomes law, prisoners would only be sent to SHU for specific serious rules violations that come with determinate SHU sentences.
This is a glimpse into torture by prison staff, using any means available, of which solitary confinement at Pelican Bay State Prison in California is only a reflection of the inhumane treatment and clear U.S. constitutional violations of our First, Fifth, Eighth and 14th Amendment rights that prisoners in solitary everywhere are subjected to.
The CDCR is proposing new regulations on "security threat groups" or "gangs," which will be implemented after a regular public hearing, to be held on April 3. The Step Down Program, which CDCR has been executing as a pilot program, is apparently being added to CDCR's vast number of regulations. The implementation of the official Step Down Program comes while a second legislative hearing on Feb. 11 has been organized.
Tomorrow, California lawmakers will hold a hearing about the use of solitary confinement inside its state prison system. February marks seven months since people incarcerated throughout California embarked on the mass hunger strike that has drawn legislative attention to prison conditions. The CDCR released new proposed regulations around its gang policies, and it points to changes already made. Accounts from former hunger strikers suggest that change is slow in coming.
On Feb. 11 in Sacramento, the California legislature will hold their second hearing on conditions in solitary confinement. The CDCR is refusing to allow prisoners themselves, the most important witnesses, to testify. Contact CDCR officials and urge them to allow the voices of the prisoners to be heard. Help ensure the presence and participation of family members of prisoners in the hearings by donating towards their transport and lodging. Also, see the three action proposals that the hunger strikers have asked us all to work on.
The positive response to this idea has been quite remarkable. The agreement to end all group hostilities that our reps reached and made public must be upheld. Reach out to your family and friends and urge them to educate themselves about, and become involved in, the democratic process, to vote according to their interests and, when the time comes, forward a contribution to our PAC in whatever amount you can.
A mass prisoner hunger strike rocked California's prison system this past summer, drawing international attention to the extensive use of solitary confinement in the United States. Nearly all of the attention, however, has focused on solitary confinement in men's prisons; much less is known about the conditions and experiences inside women's prisons.
Gov. Brown's reaction to the U.S. Supreme Court's rejection of his appeal was to announce that he would reduce the state prison overcrowding by 1) leasing county jail space in local areas, 2) obtain contracts with private prison operators and 3) send prisoners in California prisons to out-of-state facilities. These three approaches, he said, will allow the CDCR to avoid early release for the nearly 10,000 inmates.