Four years ago prisoners in California – led by those in the control units of Pelican Bay – organized a hunger strike to demand an end to the torturous conditions of solitary confinement. Two more strikes would follow, with over 30,000 prisoners taking united action in the summer of 2013 – both in isolation and in general population in nearly every California prison. Current prison organizing continues a historic legacy of struggle.
We prisoners need to prepare for a massive peaceful protest and work stoppage if prison officials don't change 1) The culture to which prisoners and their families are subjected: so much mental and physical torment; 2) End long term solitary confinement, as they promised; and 3) Implement our five core demands. Too many humans are suffering who don't need to be suffering.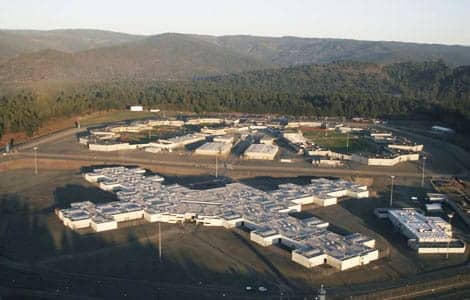 On May 1, 2014, we, California inmates who have been in solitary confinement for long periods of time, co-signed a letter addressed to the California Senate and Assembly expressing our grave concerns with Sen. Hancock's SB 892. We wish to follow up on our previous letter, as SB 892 has now been approved by the Senate and is being considered in the Assembly.
The fact that these rules were noticed as "Obscene Materials" indicates an intention of CDCR to attempt to fly below the radar so as to not draw attention to the fact that much of the material under these proposed regulations could be so broad as to cover newspaper articles and a multitude of other written materials that do nothing to promote prison safety and security and do everything to violate and infringe on the First Amendment rights of California's prisoners.
When the California prisoner hunger strike began, CDCR officials were repeatedly quoted telling the world that CDCR does not negotiate with prisoners. CDCR portrays the organizers as gang leaders – terrorists whose demands are unworthy of consideration. But on Thursday, Aug. 15, 2013, the warden at Calipatria State Prison did negotiate with prisoners in the Administration Segregation Unit.
It is hot enough in Corcoran, California, to melt people. That being said, it still wasn't hot enough to keep upwards of 400 people from braving 103-degree weather to mobilize and rally at Corcoran State Prison in support of over 30,000 prisoners on hunger strike in California. The immediate goal is to stop the cruelty and torture that being held in isolation represents. The long-range objective is liberation.
Mass incarceration is deeply racialized, as one third of young Black men are in the criminal justice system. Prisoner resistance and political action has been sharply repressed. Solitary confinement is a mechanism of torture, from Palestine to Pelican Bay to Guantanamo, and we stand in solidarity with the courageous prisoners who challenge isolation and oppression.
For the past 40 years, prisoners have been removed off general population due to being validated as alleged prison gang members or associates. This is the sole reason for our placement: not behavior. CDCr started this indefinite lockup in the mid- to late 70s and soon realized that there was an economic incentive for labeling prisoners as a threat to the safety and security of the institution.
Support for the hunger strike grows with solidarity actions across the U.S. and Canada this past weekend. A series of noise demonstrations outside jails, detention centers and prisons occurred internationally in St. Louis, New York City, Oakland, Los Angeles, Montreal and Kitchener, Ontario.
Ask anyone who has ever been on a hunger strike; the process of intentionally starving oneself is a very painful ordeal. And yet, there are places on this planet where the idea of death is preferable to continuing down a path that offers no hope or relief from suffering. I live in such a place; I know.
Prisoners in the Security Housing Units, SHUs, at Pelican Bay and Corcoran state prisons in California are beginning an indefinite hunger strike on July 1, 2011, to protest the cruel and inhumane conditions of their imprisonment in what is being called "an unusual show of racial unity." Breaking news: Prisoners at Centinela have joined the hunger strike. A prisoner there reports: "Only a few inmates are walking the yard. No Blacks or Hispanics have left their cells. No one has gone to work. He said all the races are united in this fight."
This is a call for all prisoners in security housing units, administrative segregation, and general populations, as well as the free oppressed and non-oppressed people, to support the indefinite July 1 peaceful hunger strike in protest of the violation of our civil and human rights here at Pelican Bay State Prison Security Housing Unit.