Celebrating the 10th anniversary of the first of three California Hunger Strikes, Bay View Editor Nube Brown interviews Paul Redd and Kubwa Jitu, captured and labeled the worst of the worst, sharing a combined 66 plus years total in solitary confinement, and revealing their humanity to be the Best of the Best.
An update of this 10th anniversary of the California Prisoner Hunger Strikes from PHSS shows that the Five Core Demands are yet unmet by CDCr as prescribed by the Asker v. Governor of California settlement agreement thereby adding another year of court supervision.
On Oct. 15, 2017, Prisoners United in Glenn Dyer Detention Center courageously led the way in a hunger strike that will span across two counties and four jails. Santa Rita Jail, Santa Clara County Main Jail and Elmwood D.O.C. will continue the strike in solidarity on Oct. 22. We are calling for support from families and the community to contact the Alameda County Sheriff administration, at 510-272-6878, and Alameda County Board of Supervisors, at 510-272-6347, to meet our demands.
I'm writing to you on behalf of myself and ALL of the other brothers who are sharing my same struggle as a captive of the Georgia Department of Oppression. Georgia is a "hate state," so we have no "progressive" media outlets here in the state and we need to bring attention to our plight with hopes that the publicity will garner us some help in one fashion or another.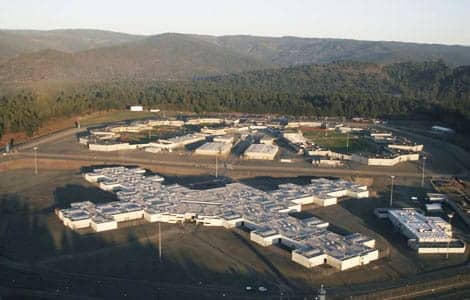 On May 1, 2014, we, California inmates who have been in solitary confinement for long periods of time, co-signed a letter addressed to the California Senate and Assembly expressing our grave concerns with Sen. Hancock's SB 892. We wish to follow up on our previous letter, as SB 892 has now been approved by the Senate and is being considered in the Assembly.
The Pelican Bay Human Rights Movement wrote 40 supplemental demands to detail what prisoners are entitled to and need to have re-instated. In responding to the California Department of Corrections and Rehabilitaion's response to our 40 supplemental demands, I would like to get into the actual details of what the CDCr is and is not saying in response to prisoners.
When the California prisoner hunger strike began, CDCR officials were repeatedly quoted telling the world that CDCR does not negotiate with prisoners. CDCR portrays the organizers as gang leaders – terrorists whose demands are unworthy of consideration. But on Thursday, Aug. 15, 2013, the warden at Calipatria State Prison did negotiate with prisoners in the Administration Segregation Unit.
We ask you, Gov. Brown, to set an example. In their time, the U.S. Army consigned the inhumane prison conditions at Dachau to the trash heap of history. The same thing should happen now to the unbearable prison conditions in the prisons of the United States – and especially the prisons in the State of California, which you govern.
Mass incarceration is deeply racialized, as one third of young Black men are in the criminal justice system. Prisoner resistance and political action has been sharply repressed. Solitary confinement is a mechanism of torture, from Palestine to Pelican Bay to Guantanamo, and we stand in solidarity with the courageous prisoners who challenge isolation and oppression.
Beginning with a rally held on the capitol steps, it was an emotional day for many, especially for family members of those suffering in the SHUs and prison survivors. The voices of those in the SHU were powerfully present, both in stories told by family members as well as statements they had sent for the occasion. The hearing provided an opportunity for legislators to hear representatives of CDCR present their new policies and weigh the truth of their claims. At the end there was a scant 20 minutes for public input.
For the past 40 years, prisoners have been removed off general population due to being validated as alleged prison gang members or associates. This is the sole reason for our placement: not behavior. CDCr started this indefinite lockup in the mid- to late 70s and soon realized that there was an economic incentive for labeling prisoners as a threat to the safety and security of the institution.
This is a call for all prisoners in security housing units, administrative segregation, and general populations, as well as the free oppressed and non-oppressed people, to support the indefinite July 1 peaceful hunger strike in protest of the violation of our civil and human rights here at Pelican Bay State Prison Security Housing Unit.