Tags
Office of the Inspector General
Tag: Office of the Inspector General
The EPA and their contractors declare no dangerous levels of plutonium were found in groundwater samples at the IEL despite "a great deal of uncertainty," but then eyewitnesses to late night military dumping at the landfill come forward leading to a secret probe from the Department of Justice.
I begin this six-month update on the activities of CDCR and the CCPOA with my utmost thankfulness and respect for the San Francisco Bay View. I thank your staff and readers for continuing to shine a bright light on the injustices that occur daily behind enemy lines, as it pertains to human beings who are marginalized as prisoners, defined as slaves by the 13th Amendment of the U.S. Constitution, but yet full citizens of this country! I have now been housed in Pelican Bay Level II SHU for six months, and the situation has not progressed but has rapidly deteriorated.
On Saturday, Dec. 30, Kwame "Lil Beans" Shakur was brutally assaulted by correctional officers at Pendleton Correctional Facility in Pendleton, Indiana. For a full week prior to the attack, inmates in disciplinary segregation had been kept in their cells for 24 hours a day, in violation of policy and international standards of human rights. No form of recreation or bathing was allowed during that time and for at least a full week following the 31st. Shakur and a fellow inmate encouraged others on the block to voice their grievance against the guards. Retaliation followed.
Erika Rocha was 35 years old and one day away from her Youth Parole Hearing on April 15, 2016, when she committed suicide at the California Institution for Women (CIW) in Corona. Since her death, the suicide crisis at CIW has only worsened. On June 1, yet another young woman of color died at CIW. Her name is Shaylene Graves and she was 27 years old and six weeks away from returning home to her loving son, family and friends.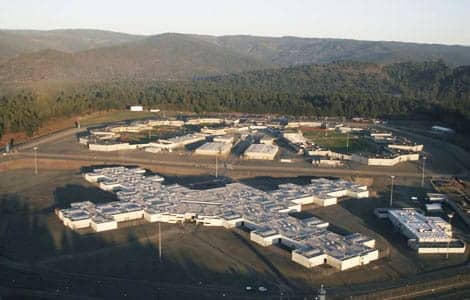 On May 1, 2014, we, California inmates who have been in solitary confinement for long periods of time, co-signed a letter addressed to the California Senate and Assembly expressing our grave concerns with Sen. Hancock's SB 892. We wish to follow up on our previous letter, as SB 892 has now been approved by the Senate and is being considered in the Assembly.
We are writing to offer our position on the two bills pending before the Assembly and the Senate – SB 892 and AB 1652 – dealing with the solitary confinement and gang validation policies of the California Department of Corrections and Rehabilitation (CDCR). The narrower and more focused (and less costly) AB 1652 would far better serve the public safety, prison security and the humane treatment of prisoners.
Our Five Core Demands of the hunger strikes have not been met. And we see that reform always equals revisionism, which means it's no change. The food has literally gotten worse, although for a month they attempted to adequately feed us. The medical care continues to be inadequate. The educational programs and privileges are not afforded, and prisoners are still made to suffer in these inhumane conditions, now familiar to us for years on end.
Sen. Loni Hancock, D-Berkeley, today introduced new legislation to revise and reform solitary confinement conditions and procedures in California's prisons. "Isolating large numbers of inmates for long periods of time, as we are currently doing, is an expensive and deeply troubling practice that undermines effective rehabilitation and long-term public safety," Sen. Hancock said.
The Pelican Bay Human Rights Movement wrote 40 supplemental demands to detail what prisoners are entitled to and need to have re-instated. In responding to the California Department of Corrections and Rehabilitaion's response to our 40 supplemental demands, I would like to get into the actual details of what the CDCr is and is not saying in response to prisoners.
Another Texas prisoner is dead due to a combination of guard brutality and medical neglect. For three consecutive nights, medical staff were summoned to the cell of Christopher Woolverton because he was lying on the floor barely responsive. After a criminally long delay of three days, during which time he was in clear distress, he should have finally received medical attention. But that's not what happened.
I am a 55-year-old New Afrikan man. I came to prison in 1980 for a first degree murder that I did not commit. The prosecutor, judge, victim's family and my family know that I did not commit this murder. How is it that I can say it as a matter of fact? Because the actual killer confessed to the murder during the trial, did the time for the murder and he has since been released in 1986.
On Jan. 29, 2013, I wrote an article called "The Lying Game: CDCR, Inc." I wrote this article because I wanted the public, our legal team and mediation team and anyone else who's willing to listen to know that it is not the prisoners who are lying; instead, it is the prison officials at the very top who are doing all the lying. They lied to our representatives about promising to implement our Five Core Demands.
Beginning with a rally held on the capitol steps, it was an emotional day for many, especially for family members of those suffering in the SHUs and prison survivors. The voices of those in the SHU were powerfully present, both in stories told by family members as well as statements they had sent for the occasion. The hearing provided an opportunity for legislators to hear representatives of CDCR present their new policies and weigh the truth of their claims. At the end there was a scant 20 minutes for public input.
Though we have yet to obtain our Five Core Demands, no one can deny how much we have achieved since our initial July 1, 2011, hunger strike. For the most part our movement for human rights has made much progress, but patience is required, for we are engaged in a protracted struggle that demands our resilience.