Greetings of solidarity and respect to all similarly situated members of the prison class unified in our struggle to end long term solitary confinement and win related long overdue reforms to the broken California prison torture system! As one of the four principle prisoner class representatives, I am presenting this further update on where things stand with our human rights movement from my perspective.
Some nine months after allowing certification of two classes in Ashker v. Brown, Judge Claudia Wilken issued her written order granting Plaintiffs' Motion for Leave to File a Supplementary Complaint on March 9, 2015. Pursuant to the order, a supplemental class of plaintiffs – those who've spent 10 years or more in Pelican Bay State Prison's SHU but have recently been transferred to other California SHUs – may proceed with their Eighth Amendment claims as class representatives.
I encourage all men and women prisoners to continue to press onward with our Agreement to End Hostilities through all corridors of state and county facilities. We are fighting for human justice. We call on all citizens to get involved with social change now. We shall not allow even Gov. Brown to destroy our faith in humanity. The Prisoner Human Rights Movement shall stand as ONE clenched fist in solidarity against CDCr oppression.
I snapped to the fact that once we successfully exposed this torture program to the world, making the people aware, at least some of the responsibility shifts to the people to hold the lawmakers responsible. It's unbelievable to me to see the numbers of people out there who are aware of the continued torture we are subjected to, and yet they've failed to take any action to hold those responsible accountable.
It has been two years since our Agreement to End Hostilities was released in October 2012, and we continue to stand united. While there have been a few conflicts here and there, we need to commit to ceasing all racial hostilities towards one another and remain peacefully united throughout all prison facilities. By re-reading and re-committing ourselves to the Agreement to End Hostilities, we are taking back control of our own lives and our own futures.
We are the prisoner class representatives of what's become known as the PBSP SHU Short Corridor Collective Human Rights Movement. Last month we marked the first anniversary of the end of our historic 60-day Hunger Strike. Oct. 10 we mark the two-year anniversary of the Agreement to End Hostilities. This is an update on where things stand with our struggle to achieve major reforms beneficial to prisoners, outside loved ones and society in general.
This memorandum is directed to the above CDCR administrators for the express purpose of respectfully reminding you about unresolved and continuing problematic issues relevant to our 2011-2014 Five Core and 40 Supplemental Demands and CDCR's Security Threat Group-Step Down Program (STG-SDP). I am requesting your attention and responsive dialogue addressing these issues.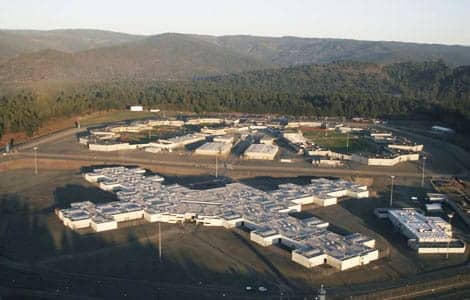 On May 1, 2014, we, California inmates who have been in solitary confinement for long periods of time, co-signed a letter addressed to the California Senate and Assembly expressing our grave concerns with Sen. Hancock's SB 892. We wish to follow up on our previous letter, as SB 892 has now been approved by the Senate and is being considered in the Assembly.
A year ago on July 8, over 30,000 people inside California prisons began a hunger strike to bring an end to the state's use of indefinite solitary confinement. On the one-year anniversary of the largest prisoner hunger strike in California history, the Center for Human Rights and Constitutional Law today is filing a lawsuit charging CDCR with illegally refusing to publicly disclose information, data and studies regarding its solitary confinement rules, policies and practices.
Men at Calipatria on general population yards A, B and C can show the same courage as the hunger strikers, who are honored around the world, by pledging to respect the Agreement to End Hostilities and stop all fighting and riots between racial groups. The Agreement must continue to hold within all California prisons and unity needs to spread across the state. Only then can justice be won.
On June 2, a federal judge allowed hundreds of California prisoners to join a lawsuit challenging prolonged solitary confinement in California prisons when she granted the case class action status. Class certification allows the case to include all prisoners who are serving indefinite SHU terms as a result of gang validation who have not been placed in a new step-down program.
California prisoners, who suspended their 2013 hunger strike, the largest such strike in history, after two legislative leaders promised bills addressing the strikers' demands, are now opposing one of those bills. Sen. Loni Hancock's Senate Bill 892 would give prison regulations on "gang validation" and the new step-down program the force of law. And it would leave California with the largest population of prisoners in solitary confinement of any country in the world or state in the United States at enormous cost to the taxpayers.
On the evening of April 5, hundreds gathered in downtown Oakland for the National Lawyers Guild San Francisco Bay Area Chapter's (NLGSF) annual fundraising dinner. This year, the NLGSF honored California prison hunger strikers and the Prisoner Hunger Strike Solidarity (PHSS) coalition of family members, activists and friends who supported the strikers. The assembled crowd was able to hear directly from those inside California prisons.
There can be no doubt that the legislators' courageous act of publically acknowledging our protest issues in late August 2013 saved many lives, and it gave many people real hope that substantive changes will be forthcoming. And now that there has been additional public exposure – via the two public hearings – demonstrating CDCR's refusal to institute real, meaningful changes, on its own, people are relying on the legislature to do all in their power to pass legislation reining in CDCR's gross abuse of power, this year.
I'm reaching out to inform you all that I finally finished my book, "Condemned." This book isn't just about me or about what happened to these men after a prison uprising. It's about all of us. What happened to me can happen to you. Especially if you are poor. Especially if you are a minority. Especially if you are alone ... or at least feel that you're alone.
This is our banned testimony: There is no reason California can't run very high security prisons that allow prisoners held in segregation to have contact visits with family, phone calls to family and friends, educational and rehabilitation programs, more out-of-cell time, cells with windows, recreational yards that allow for small groups to recreate together and see the outside world: in short, segregation from the general population, but not torture or dehumanization. It's time for California to do the right thing. It's time for the legislature to enact meaningful reforms.
Tomorrow, California lawmakers will hold a hearing about the use of solitary confinement inside its state prison system. February marks seven months since people incarcerated throughout California embarked on the mass hunger strike that has drawn legislative attention to prison conditions. The CDCR released new proposed regulations around its gang policies, and it points to changes already made. Accounts from former hunger strikers suggest that change is slow in coming.
Since some 30,000 California prisoners launched a hunger strike July 8 against the practice of long-term solitary confinement and other abuses, participants have faced punitive retaliation and censorship of newspapers and other media that backed their fight. Abuses continued after prisoners suspended the strike Sept. 5.
We, the four principal representatives of the prisoners confined in the Security Housing Unit (SHU) at Pelican Bay State Prison, hereby welcome Juan Méndez to California. We have followed your work and advocacy against torture throughout the world and congratulate you on your commitment and success in bringing your findings to the public's attention. As a former prisoner yourself, we would like you to do your best to bring both our conditions and our human rights movement to the attention of the international community.
On Sept. 26, lawyers from the Center for Constitutional Rights (CCR) urged a federal judge to grant class action status to a lawsuit challenging prolonged solitary confinement in California prisons. The case, Ashker v. Brown, was filed on behalf of 10 prisoners in the Security Housing Unit (SHU) at the notorious Pelican Bay State Prison who have spent over 10 years, and as many as 29 years, in solitary confinement.