Late Friday, a federal judge found that the California Department of Corrections and Rehabilitation (CDCR) is systemically violating the due process rights of prisoners. The judge ruled that CDCR is violating the Constitution by repeatedly relying on unreliable and even fabricated confidential information to send California prisoners to solitary confinement. The court also found CDCR is using constitutionally flawed gang validations to deny people in prison a fair opportunity for parole.
This is a follow-up to our October 2017 Prisoner Class Human Rights Movement's statement of prisoner representatives on the second anniversary of the Ashker v. Brown settlement. I am sharing a copy of my proposed "Open Letter to Gov. Brown, California legislators and CDCR Secretary Kernan on ongoing human rights violations and lack of reparative action for decades of torture" with the hope of helping to re-energize our movement, by gaining widespread support for the positions presented in the "open letter."
Four years ago prisoners in California – led by those in the control units of Pelican Bay – organized a hunger strike to demand an end to the torturous conditions of solitary confinement. Two more strikes would follow, with over 30,000 prisoners taking united action in the summer of 2013 – both in isolation and in general population in nearly every California prison. Current prison organizing continues a historic legacy of struggle.
In this series of articles, we have traced the various mechanisms whereby the prison procedures of "gang validation" are used to deny the civil rights, the human rights and even the humanity of the prisoners. These procedures mark the criminality of the prison administration. The real crime problem in the U.S. is the prison system itself and its judicial machine. Together they are making justice and democracy practically impossible.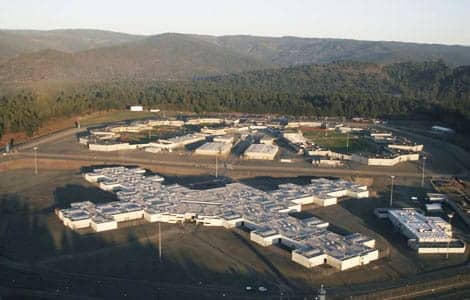 On May 1, 2014, we, California inmates who have been in solitary confinement for long periods of time, co-signed a letter addressed to the California Senate and Assembly expressing our grave concerns with Sen. Hancock's SB 892. We wish to follow up on our previous letter, as SB 892 has now been approved by the Senate and is being considered in the Assembly.
Life is like a game of chess and checkers. Many of us play checkers. And many of us think we're playing chess, but, in practice, we're actually playing checkers. So it should be of no surprise to any of you when I say, most poor people play checkers, prisoners in particular. Now what does this analogy im­ply? Most people make decisions in life without thinking ahead or assessing the ramifications of their decisions, especially prisoners!
We are writing to offer our position on the two bills pending before the Assembly and the Senate – SB 892 and AB 1652 – dealing with the solitary confinement and gang validation policies of the California Department of Corrections and Rehabilitation (CDCR). The narrower and more focused (and less costly) AB 1652 would far better serve the public safety, prison security and the humane treatment of prisoners.
On July 8, 2013, 30,000 prisoners of the California prison system – and hundreds more across the United States – refused meals to take a stand about the conditions of prisoners in the various forms of solitary isolation – approximately 14,000 human beings in California alone. It was the third hunger strike in California in two years. Dozens of prisoners deprived themselves of solid food for 60 days. One prisoner died.
Our Five Core Demands of the hunger strikes have not been met. And we see that reform always equals revisionism, which means it's no change. The food has literally gotten worse, although for a month they attempted to adequately feed us. The medical care continues to be inadequate. The educational programs and privileges are not afforded, and prisoners are still made to suffer in these inhumane conditions, now familiar to us for years on end.
The CDCR is proposing new regulations on "security threat groups" or "gangs," which will be implemented after a regular public hearing, to be held on April 3. The Step Down Program, which CDCR has been executing as a pilot program, is apparently being added to CDCR's vast number of regulations. The implementation of the official Step Down Program comes while a second legislative hearing on Feb. 11 has been organized.
I am very familiar with the serious medical issues involved with the long term and short term care of these SHU patients in solitary confinement that are both very deleterious to human health and not very visible to people who are not insiders and familiar with this environment at PBSP. Many of these issues have not penetrated the ongoing public discussion of the ongoing and created health care consequences of solitary confinement in the SHU at PBSP.
Representatives of the Short Corridor Collective at Pelican Bay State Prison's Security Housing Unit have based their decision on a meeting with fellow prisoners at the prison, the growing international condemnation of California's practice of solitary confinement, as well as the commitment of California Senate and Assembly Public Safety Committee Chairs Loni Hancock and Tom Ammiano to convene a series of hearings in response to the strikers' demands that would "address the issues that have been raised to a point where they can no longer be ignored."
SHU prisoners in California are not allowed to call home. Lack of family phone calls is one of the reasons California's SHU cells are characterized as solitary confinement – the harsh deprivation of family and social ties. CDCR has created the conditions that drive prisoners to desperation. It is horrifying to witness CDCR's response to the current hunger strike: Crank up the cruelty and let them die.
On the first day of the latest round of the epic hunger and work strike called by prisoners in California's most notorious prison, the Security Housing Unit – or SHU – at Pelican Bay State Prison, Los Angeles Times staff writer Paige St. John, who specializes in prison news, wrote in part: "California officials Monday said 30,000 inmates refused meals at the start of what could be the largest prison protest in state history."
It is time that I fire a published poetic nuclear warhead at you. This has to be fundamentally sound to rejuvenate the spirit and souls of those who still walk upright and with dignity to be counted as men within the depths of legalized oppression. My message will be two-fold, addressing one of several lawsuits that I am aggressively pursuing and CDCR's ongoing twisted campaign of validating and isolating prisoners.
Most of us were wearing the new "Stop the Torture" t-shirts that the coalition was selling, so we looked great and our commitment was obvious to the public. It was heartening to have so many friends and family members and formerly incarcerated people meet on the steps of the Capitol and to hear them speak about their loved ones inside the walls. The hearing itself was both powerful and infuriating.
On Monday, Feb. 25, the California Assembly's Public Safety Committee, chaired by Assembly Member Tom Ammiano, held a hearing on the state's Security Housing Units (SHUs). The hearing comes 18 months after the committee held a similar hearing prompted by a three-week long hunger strike in June 2011 that involved thousands of California prisoners across the state. Monday's hearing focused on the implementation of new CDCR policies and considerations of their appropriateness.
The new "Security Threat Group Prevention, Identification, and Management Strategy" will instigate new and more aggressive attacks against prisoners and their families, friends, associates and communities, who are already being victimized by our institutionalized racist system and the prison industrial complex. It is just one of their many policies to persecute prisoners incarcerated in solitary confinement units.
It is well established that solitary confinement is cruel and psychologically damaging. Many of the SHU's indefinite residents haven't even broken prison rules. They are there because the California Department of Corrections claims they are connected to prison gangs. Such arbitrariness and cruelty has no place in a constitutional democracy. California should reexamine this practice.
We oppose CDCR's policies and practices relating to our subjection to decades of "status"-based, indefinite isolation; this includes our opposition to CDCR's proposed policy changes, entitled "Security Threat Group Prevention, Identification, and Management Strategy." We would appreciate your supportive intervention on this issue.