"Freedom is a Constant Struggle" – Angela Y. Davis. We are reminded that the arms of the oppressors are long and many as racism and white supremacy murder our Black, Brown, Indigenous and poor here in the U.S., the Israeli government's greed for land murders the people of Palestine, and Kevin Cooper calls for solidarity in the struggle with our oppressed brothers and sisters.
Prisoners throughout the Alabama Department of Corrections system are refusing to work during this month of January. At great risk to themselves, they are exposing twice-designated unconstitutional conditions, which continue to such degree of inhumanity and torture that they will no longer be tolerated. The educated public is urged to support the strike and boycott prison contract services feeding the capitalist-imperialist colonist slave-holding system.
Known today as Florida State Prison (FSP), what was originally called Florida's East Unit was constructed in 1961 and included another institution now known as Union Correctional Institution. Nearly 60 years old, FSP has been poorly maintained with cellblocks unfit for habitation. During Florida's sweltering summer and autumn months, the cells, lacking air conditioning, become sweat boxes and infested with ants, spiders and huge cockroaches, with black mold growing on the ceilings.
Incarcerated firefighters save bureaucrats in California millions of dollars every year by performing the various odd jobs that nobody else wants to do. On Friday, Jan. 12, 2018, two crews from Oak Glen Conservation Camp were sent to clean up the mudslides that wreaked havoc in the affluent neighborhoods of Montecito. Inmate crews were not forewarned of any hazards posed by the mud as they were deployed for one week.
On Oct. 15, 2017, Prisoners United in Glenn Dyer Detention Center courageously led the way in a hunger strike that will span across two counties and four jails. Santa Rita Jail, Santa Clara County Main Jail and Elmwood D.O.C. will continue the strike in solidarity on Oct. 22. We are calling for support from families and the community to contact the Alameda County Sheriff administration, at 510-272-6878, and Alameda County Board of Supervisors, at 510-272-6347, to meet our demands.
This is a speech written for a prisoner organized rally against censorship on Aug. 11 outside the Indiana Department of Corrections headquarters in downtown Indianapolis: The New Afrikan Liberation Collective and the Black Guerrilla Army have organized this Prison Lives Matter campaign as a call to action on behalf of all political prisoners and prisoners of war being held captive across the country inside America's concentration camps.
As I write this article, I am not sure what day the Civil War began or what day it ended. The facts that I do know about the Civil War are not worth repeating here, as that story already occupies plenty of space in American text. My muse, instead, is about the particular vestige of slavery that the Civil War bequeathed to us on Dec. 6, 1865, that now forms the basis of our struggle to end mass incarceration and prison slavery in 2017.
Samidoun Palestinian Prisoner Solidarity Network expresses our solidarity with the hunger strike taking place in the Folsom State Prison B4 Administrative Segregation Unit (ASU) in California in the United States. Isolated prisoners launched their strike on 25 May to protest the inhumane conditions in which they are held in solitary confinement. The prison administration has refused to address their just and legitimate demands and has instead responded with increased repression.
To punish Rashid for writing this, retaliatory guards massively gassed him while handcuffed, plus his bedding and cell walls and refuse to decontaminate; sign the RootsAction petition now (link inside)! Within a year, three federal lawsuits have been brought behind the tortured deaths of men imprisoned at the William P. Clements Unit in remote Amarillo, Texas. The latest suit was filed against 33 security and medical staff, concerning their roles in the Jan. 19, 2016, death of Alton Rodgers.
All of Us or None's upcoming Formerly Incarcerated and Convicted People's Western Regional Conference is Sept. 20-21 at Oakstop, 1721 Broadway in downtown Oakland. It will be a time for people to discuss employment, housing, crimmigration, which is the connection between the punishment system in the U.S. and immigration policies, and more. Check out one of the main organizers, Manuel La Fontaine, about the conference and his life experiences.
California Attorney General Kamala Harris is nothing if not ambitious. Not content with being the Golden State's top law enforcement officer – a position she has held since 2011, after serving seven years as San Francisco County's district attorney – she's currently running for the U.S. Senate and is the clear favorite to replace Barbara Boxer, who is retiring in November 2016. Harris must not miss this historic opportunity to end solitary confinement in California.
The Webster's New Universal Unabridged Dictionary defines the word "hostility" as 1) a hostile state, condition or attitude; enmity; antagonism; unfriendliness; 2) a hostile act; 3) Opposition or resistance to an idea, plan project, etc.; 4) acts of warfare; 5) war. So our initial question to the people is: "What does hostility mean to you?"
This is the advice I share with anyone getting out of the SHU and going into GP (general population). The first thing I did when I was released to GP was to find out all I could about the mainline and the programs that they offered. You want to get connected to as many self-help programs as you can. Something else that helped me to transition from SHU to mainline was to surround myself with positive people and keep myself busy.
On the battlefield of psychological warfare, the Illinois Department of Corrections (IDOC) made moves that "appeared" to redress the unconstitutionally inhumane conditions in Menard isolation unit that gave rise to last year's hunger strike. But the move is no more than tricknology aimed at curbing grassroots activism and damage control due to the negative publicity that the hunger strike generated.
My message is not just to the men and women in these solitary holes. I myself am in one right now. My message is to the whole 2.5 million victims of mass incarceration and prison slavery. Everyone! All of us around the country, let's just shut down. Wherever you are, just stop working. If you are in solitary confinement, spread the word to those rotating in and out. When they try to lock up those who organize and lead the shutdowns in population, don't even give up.
Despite being prisoners of the state of Mississippi, we have the right to receive prompt medical treatment, clean clothes to wear, a clean and safe living environment and access to our families. The Mississippi Department of Corrections may not care about my health, but my health is important to me and my family. When I came into this system I was healthy and I plan to leave healthy! I will not give up until I receive the medical care I deserve.
Often when citizens of this nation think of "state repression," images of Egypt, North Korea, Apartheid Palestine or Nazi Germany immediately spring to mind. U.S. state controlled media has become practiced at flooding our airwaves and attitudes with images of violent retali­ation and systematic repression of dissent in other nations as a means to obfuscate the U.S. state's engagement in identical activity in its own society.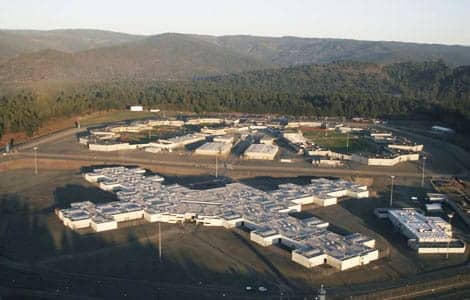 On May 1, 2014, we, California inmates who have been in solitary confinement for long periods of time, co-signed a letter addressed to the California Senate and Assembly expressing our grave concerns with Sen. Hancock's SB 892. We wish to follow up on our previous letter, as SB 892 has now been approved by the Senate and is being considered in the Assembly.
Our Five Core Demands of the hunger strikes have not been met. And we see that reform always equals revisionism, which means it's no change. The food has literally gotten worse, although for a month they attempted to adequately feed us. The medical care continues to be inadequate. The educational programs and privileges are not afforded, and prisoners are still made to suffer in these inhumane conditions, now familiar to us for years on end.
With rents rising to astronomical rates and greedy nonprofit housing developers screwing the poor with minimum income requirements, including rents higher than what poor people can afford to pay unless they are subsidized by the Section 8 program, many poor people end up homeless and are living on the streets. Squatting has become one of the few options left for the working poor and impoverished.