Families are being broken down even further, thus setting the perfect circumstances for history to repeat itself. The cycle of incarceration continues, and that's a major problem.
Prison officials have total control over all prisoners held in CDCR and this affords them the power to impose their will upon prisoners as they try to see fit. So, citizens of this country, in prison and out, should not be surprised to see that CDCR is managing prisoners with violence in order to secure their best interest: higher pay and job security. Peaceful prisons go against the CDCR agenda and, therefore, violence has to be the agency's trademark.
I left CDCr wondering how PBSP could remain in shambles after 22 years of court oversight. As I started educating myself about prison reform, I stumbled upon Keramet Reiter's 2016 book, "23/7: Pelican Bay Prison and the Rise of Long-Term Solitary Confinement." Within those pages, I found validation and some disturbing answers. I wish this book had been available to me before I started working in CDCr.
Despite scant media coverage, the largest prison strike in history is entering its third week. Retaliation is rampant, both against the organizers in prison and against the Bay View for spreading the word. The Free Alabama Movement that started the prison-strikes-to-end-slavery campaign is defeating a violent divide-and-conquer scheme to turn prisoner against prisoner with a Peace Summit, reminiscent of the Agreement to End Hostilities in California, which this month is entering its fifth year of keeping the peace.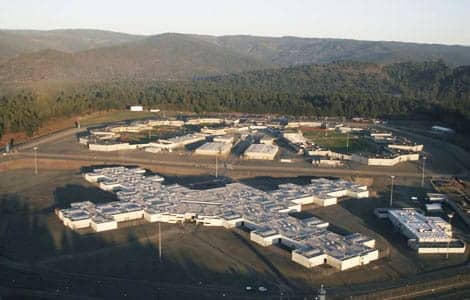 On May 1, 2014, we, California inmates who have been in solitary confinement for long periods of time, co-signed a letter addressed to the California Senate and Assembly expressing our grave concerns with Sen. Hancock's SB 892. We wish to follow up on our previous letter, as SB 892 has now been approved by the Senate and is being considered in the Assembly.
Today I read an op-ed from the L.A. Times by the new secretary of the California Department of Corruption. He gave a one sided view of prison violence by talking about the 11 murders of guards in the three years between 1970 and 1973. He failed to mention the 39 inmates murdered between January 1987 and December 1995 in the guard staged gladiator "game" fights.
The CDCR justification for Pelican Bay is rooted in two primary criteria: 1) to isolate the so-called worst of the worst, who have proved too violent to be held at other prisons, and 2) to presumably minimize prison violence. What the CDCR intentionally neglected to tell the public is that it was their policy, both in practice and intent, that was responsible for the rapid increase in prison violence! Pelican Bay State Prison is rooted in deception, exploitation, extortion, violence and murder.
The new "Security Threat Group Prevention, Identification, and Management Strategy" will instigate new and more aggressive attacks against prisoners and their families, friends, associates and communities, who are already being victimized by our institutionalized racist system and the prison industrial complex. It is just one of their many policies to persecute prisoners incarcerated in solitary confinement units.
In 1989 the California Department of Corrections opened Pelican Bay State Prison (PBSP). Their primary stated reason for its construction was to reduce prison violence by isolating "alleged" gang leaders and members, but contrary to their stated purpose, prison violence has both rapidly and dramatically increased. California prisons are more violent now than before the opening of Pelican Bay.
On Dec. 9, 2010, thousands of prisoners in at least six Georgia state prisons initiated the largest prisoner strike in U.S. history, uniting across racial boundaries to demand an immediate end to the cruel and dehumanizing conditions that damage prisoners, their families and the communities they return to. Readers are invited to add their names to this solidarity statement.
Once again, major violence between Raza and African prisoners has erupted within the United States Concentration Camp (Prison) System, this time at Chino California State Prison. Beginning at 8:20 on Saturday evening, Aug. 8, African and Raza (Latino) prisoners, in the most brutal fashion, slashing, cutting, hitting each other with anything that could get their hands on, battled for more than 11 hours. Over 200 were hurt, several critically, with severe head injuries or stab wounds. Blood was spilled everywhere. Many of those involved will be scarred and maimed for life, both physically and mentally.